Tacoma, WA (January 3nd, 2013) - For the 3rd time, Rob Frankel will be the main event on Halquist Productions' Battle at the Boat, scheduled for January 5th at the Emerald Queen Casino in Tacoma, WA. Frankel will take on welterweight, Jermaine White, in a 10 round thriller.
Tickets for Battle at the Boat 90 are still available and can be purchased through Ticketmaster or at the Emerald Queen Casino box office.
After an up and down 2012, Frankel will look to gain momentum to start off the new year with a victory to continue his quest to another title shot.
Frankel (31-12-1, 6 KO's) last fought at the Emerald Queen in 2008 when he defeated Ramon Montano with a split decision victory. Earlier this year, Frankel fought the undefeated Raul Carrillo for the vacant WBC United States (USNBC) Light Welterweight Title. The fight went to the scorecards where the judges awarded Frankel with the unanimous decision victory and the title belt. 3 months later in February, Frankel fought Cleotis Pendarvis to defend his title for the 1st time, but unfortunately walked away with the loss after a 12 round battle.
Jermaine White started off his professional boxing career with 13 straight victories before taking on the rising Anthony Peterson. White came out with the loss and less than 4 months later, stepped in the ring with current middleweight star Julio Cesar Chavez Jr. Since those fights, White has gone 3-3 against quality opponents and will look to add another quality victory when he steps in the ring with Frankel.
Promoter, Brian Halquist, is looking forward a huge 2013 for Battle at the Boat.
"Due to Raheem coming down with Pneumonia, the best signee to ever sign with Halquist Productions was unfortunately not able to fight on this show. What we did is put together two good fighters and the winner of that will take on Raheem in his comeback fight. It will be nice for the fans to see Raheem's potential opponent ahead of time to give them an idea of how exciting of a fight this will be. The card is filled with lots of young and local talent. Our March show looks to be really good with the Golden Gloves happening in January. We're expecting the largest amount of kids turning pro in over a decade."
Also on the card will be Zachary Cooper who is set to make his professional debut after going 11-3 in the amateurs. Cooper should be well prepared as he trains out of the infamous Mayweather Boxing Gym in boxing capital of the world, Las Vegas. He will be taking on Rafael Umarov in a 4 round bout that should give him a good indicator as to where his boxing skills stand in the boxing scene.
The rest of the undercard, all scheduled for 4 rounds, features solid local fighters that will undoubtedly leave it all in the ring. Dex Montenegro (0-1-0) will be taking on Angel Diaz ( 0-1-0).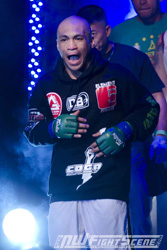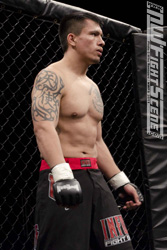 \
Dex Montenegro vs Angel Diaz
Marcelino Pineda (2-0-0, 2 KO's), who has had a fast start to his career will step in the ring with Carlos Rodriguez (1-0-0, 1 KO), who earned his first victory in November at Battle at the Boat 89. Daryl Gardner (1-0-0, 1 KO) also had quite the debut in November when he landed 4 knockdowns in the first 2 minutes of the fight to earn the 1st round TKO. He will take on Ricardo Pinell (0-0-1). Also on the card will be Cory Vom Baur (1-1-0) vs. Juan Martinez (1-0-0) and Enoch Wilson (debut) vs. Frankie Orr (debut).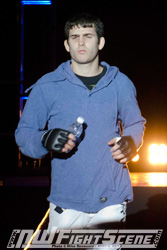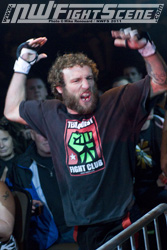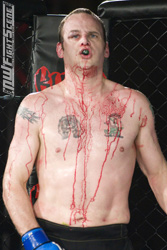 Fighters Cory Vom Baur, Enoch Wilson, & Frankie Orr
Halquist Productions will be opening the doors for Battle at the Boat at 6 PM with the first fight scheduled for 7 PM. The master of ceremonies will be the always exciting Danny Bonaduce. Halquist Productions has earned a reputation as putting on some of the highest quality boxing shows in the Northwest, having had numerous title fights presented at the Emerald Queen Casino, along with partnering with every major sports network including: ESPN, ESPN 2, Showtime, and HBO.


Get up to date information at: www.Halquistproductions.com
---
BATTLE AT THE BOAT 90 FIGHT CARD (Subject to change)
MAIN EVENT: 10 rounds at 144 Lbs.
Rob Frankel (31-12-1, 6 KO's) - Denver, CO
vs.
Jermaine White (17-5-0, 9 KO's) - Chicago, IL

UNDERCARD: All scheduled for 4 rounds
Dex Montenegro (0-1-0) vs. Angel Diaz (0-1-0) @ 154 Lbs
Zachary Cooper (debut) vs. Rafael Umarov (1-5-0)
Marcelino Pineda (2-0-0, 2 KO's) vs. Carlos Rodriguez (1-0-0,1 KO)
Daryl Gardner (1-0-0, 1 KO) vs. Ricardo Pinell (0-0-1) @ 160 Lbs
Cory Vom Baur (1-1-0) vs. Juan Martinez (1-0-0) @ 142 Lbs
Enoch Wilson (debut) vs. Frankie Orr (debut) @ 172 Lbs

---