Battle at the Boat 85 - January 21st, 2012
Emerald Queen Casino - Tacoma, Washington
Photos by Mike Renouard
---
NW Boxing fans filled the I-5 Showroom at the Emerald Queen Casino in Tacoma on Jan 21st for Battle at the Boat 86. A solid card of 6 professional boxing contests unfolded and provided the crowd plenty to cheer and jeer over the course of the evening. Something everyone could cheer about was the lovely Amy Hayes who announced the fights.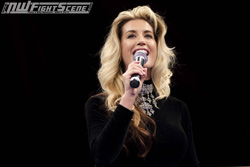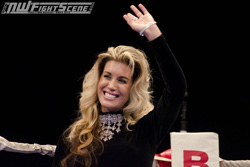 The 10 round main event featured a pair of cruiserweights in Joell Godfrey, fighting out of East St Louis and known for his appearance on ESPN's The Contender, taking on Las Vegas based Henry Namauu. The fight started slow as both fighters measured each other up. It started picking up from the 3rd round as Namauu drove Godfrey against the ropes and worked the body while landing combos to the head. Godfrey seemed content to cover and occasionally counter. As the fight wore on it was all Namauu, sticking to his game plan and scoring points while limiting damage to himself. A good battle with Namauu taking all three judges cards 99-91, 96-94, 97-93.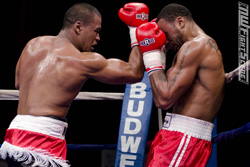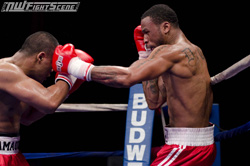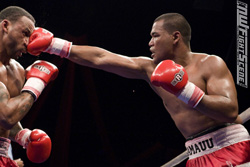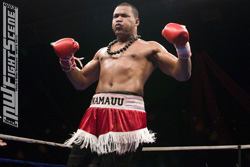 Fight of the night went to the Welterweight battle between Riverside CA fighter Roberto Crespo and Yakima's Nate Serrano, both fighters engaging in a spirited fight that went all six rounds. Serrano pressed the action most of the fight, working the head and body from the inside. Crespo countered well with some powerful punching. At the end of the fight, 2 judges called it 58-56 to Crespo and the third a draw giving the nod to Crespo via Majority Decision. The pro-Serrano crowd was not happy with the call but still they witnessed an excellant fight.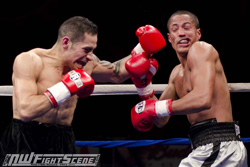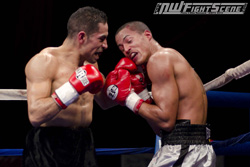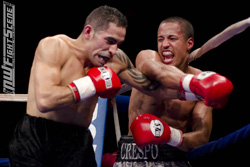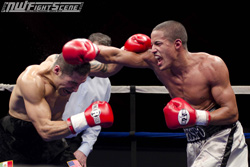 Len Bentley is no stranger to the EQC's I-5 Showroom. The pro MMA fighter, who was a cast member on Season 13 of The Ultimate Fighter, got a main event win at the Emerald Queen this past Dec 3rd when he submitted Carmen Casella in the first round via armbar on CageSport XVII. But that was then and this is boxing with Bentley running into Adrian Herrmann out of Everett who bloodied Bentley early in the fight opening a nasty cut over his eye. Bentley connected a few times throughout but it was Herrman mixing in some nice body work before dropping Bentley late in the 4th and final round. A wobley Bentley got up and the referee let the contest continue but it was a gift as only a few ticks on the watch were left before the bell mercifully sounded. Hermann moves to 3-2-1 while Bentley drops to 1-1 as pro boxer.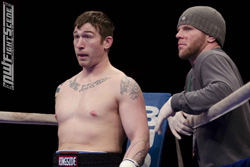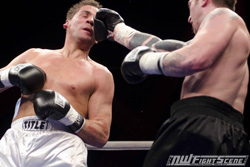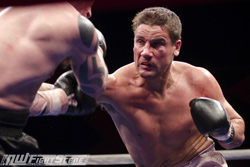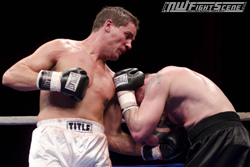 Welterweights Randell Corpuz out of Yakima and Torrance CA fighter Rashad Hughes threw down for four rounds and fought to a Split Draw (39-37, 37-39, 38-38).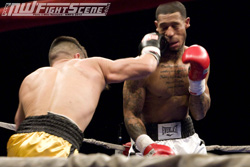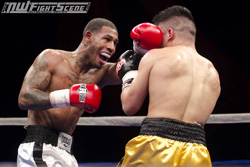 Light Heavyweight Josh Hewson out of Spokane made his pro debut a successful one as he utilized some thundering power punches to out point Springfield OR's Jose Rico over 4 rounds (40-36, 40-36, 39-37).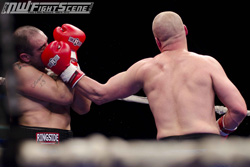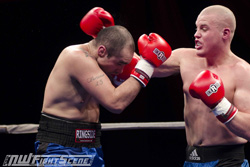 Another Pro MMA fighter on the card came with Middleweight Dave Courchaine looking to pick up his first pro boxing win. Undefeated Brandon Adams boxing out of L.A. had other ideas, looking sharp in knocking down and then knocking out Courchaine at 1:54 of the 2nd. Adams moves to 5-0 with 3 KO's, Courchaine falls to 0-2.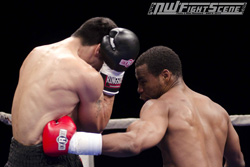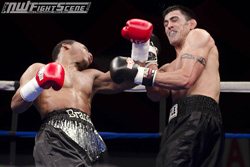 The next Halquist Productions fight event at the Emerald Queen Casino is CageSport XVIII featuring an all-pro MMA fight card on Sat Feb 25th, followed up by Battle at the Boat 86 happening March 31st. For more info, head to Halquistproductions.com.
---
Main Event - Cruiserweight (10 Rds)
Henry Namauu (10-4, 5 KO - Las Vegas) def Joell Godfrey (13-6-1, 6 KO - E.St Louis)
by Unanimous Decision (99-91, 97-93, 96-94)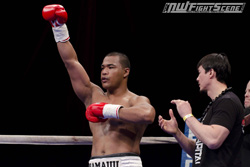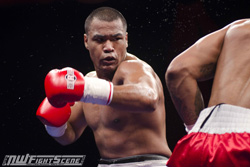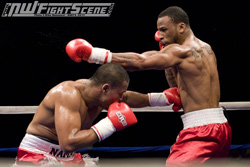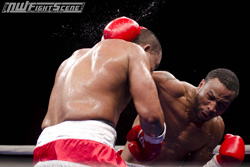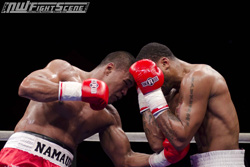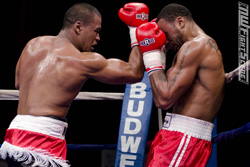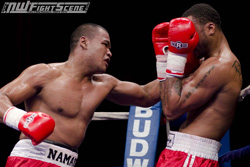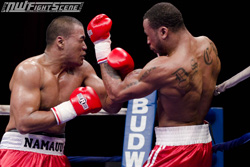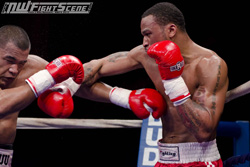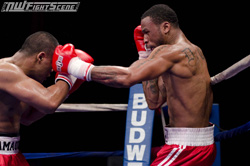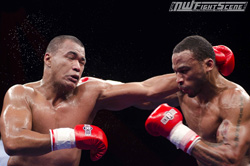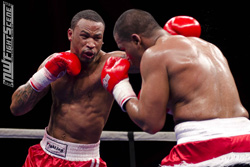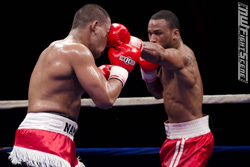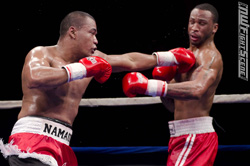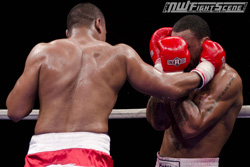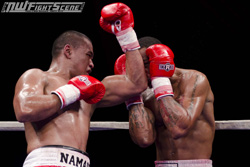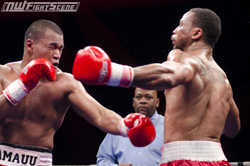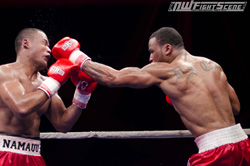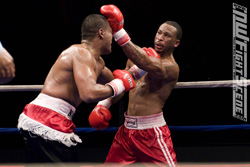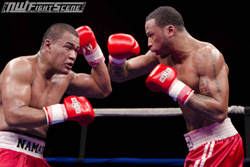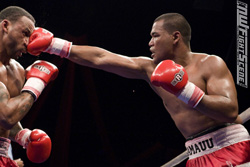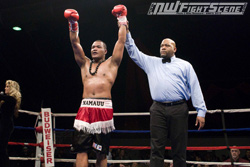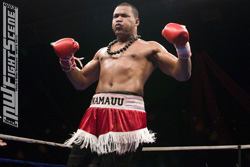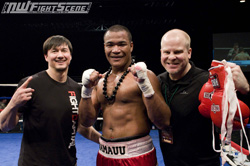 Semi-Main Event - Welterweight (6 Rds)
Roberto Crespo (3-1 - Riverside CA) def Nate Serrano (3-1, 2 KO - Yakima)
by Majority Decision (58-56, 58-56, 57-57)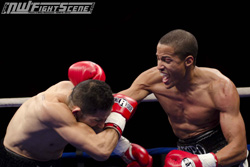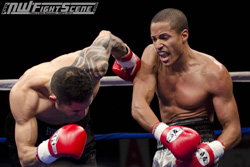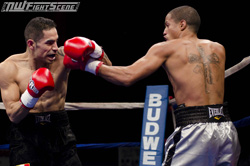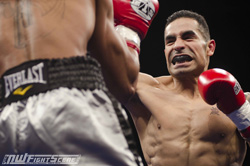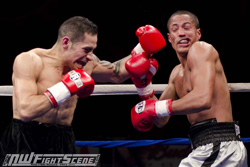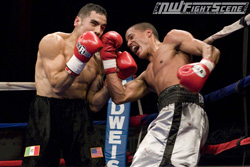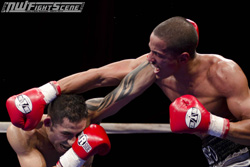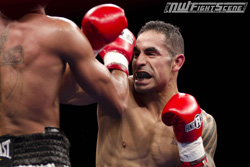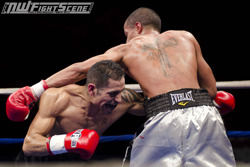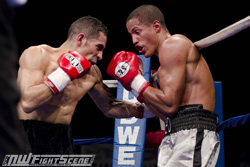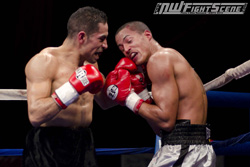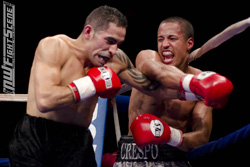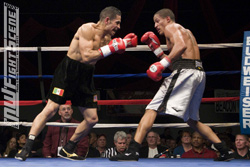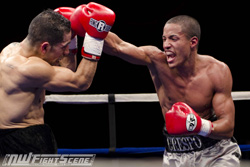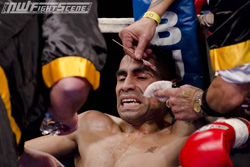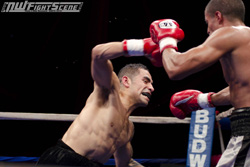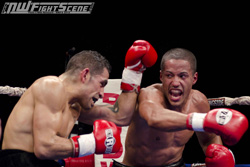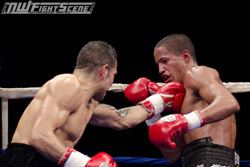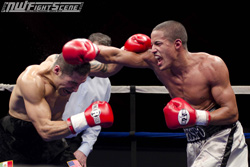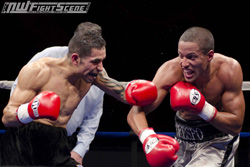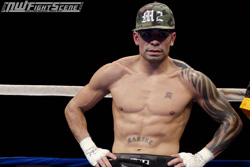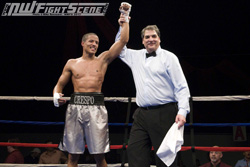 Undercard
Super Middleweight (4 Rds)
Adrian Herrmann (3-2-1, 1 KO - Everett) def Len Bentley (1-1 - Tacoma)
by Unanimous Decision (40-35, 40-36, 40-36)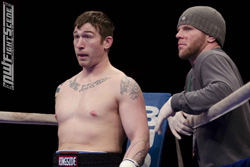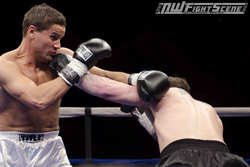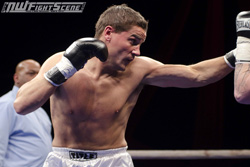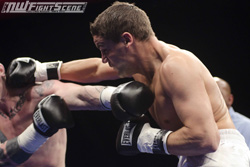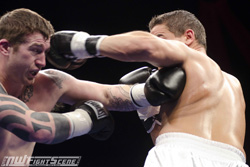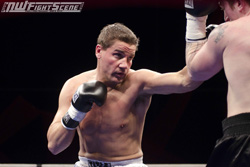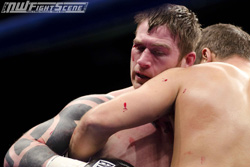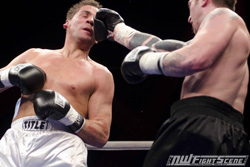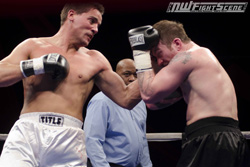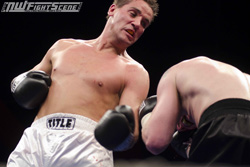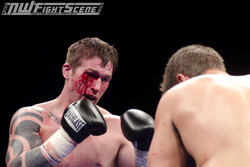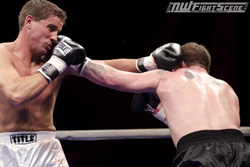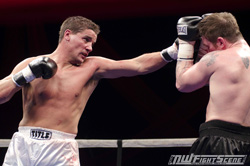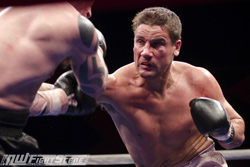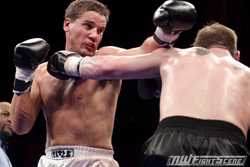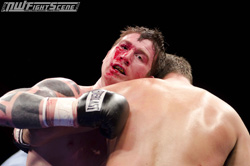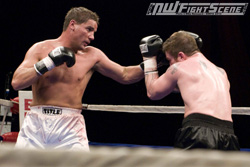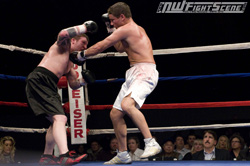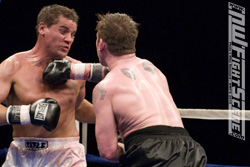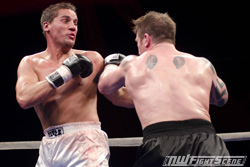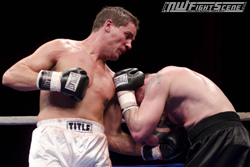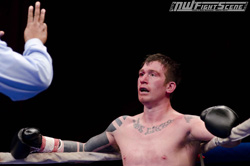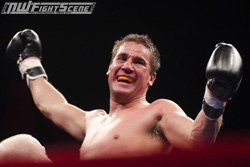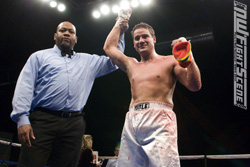 Welterweight (4 Rds)
Randell Corpuz (2-1-1 - Yakima) vs Rashad Hughes (0-2-1 - Torrance CA)
results in a Split Draw (39-37, 37-39, 38-38)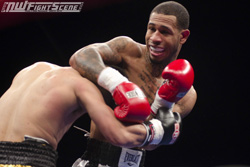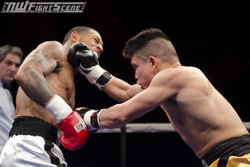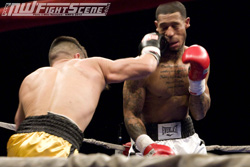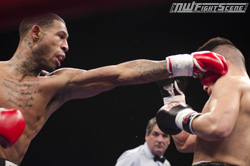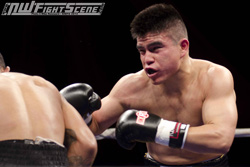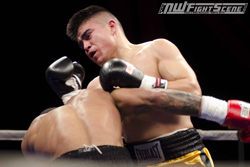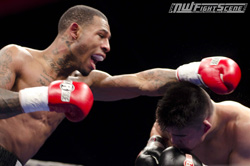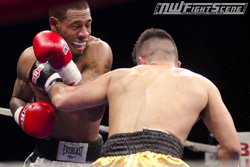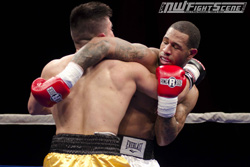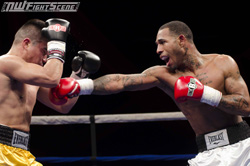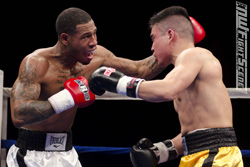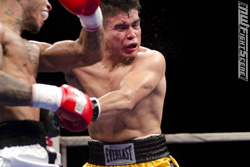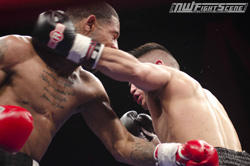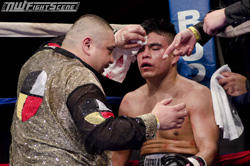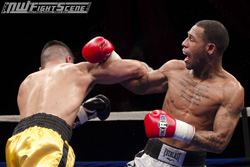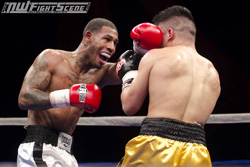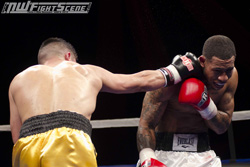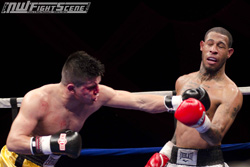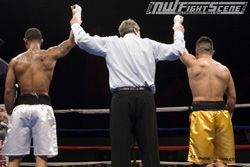 Light Heavyweight (4 Rds)
Josh Hewson (1-0 - Spokane) def Jose Rico (0-2 - Springfield OR)
by Unanimous Decision (40-36, 40-36, 39-37)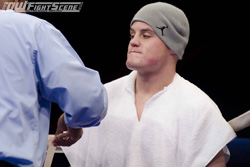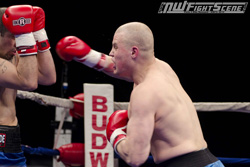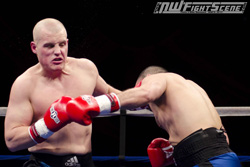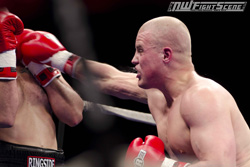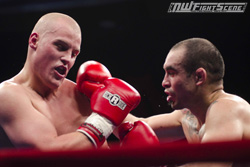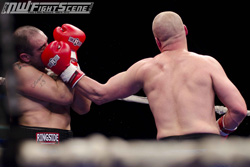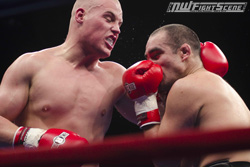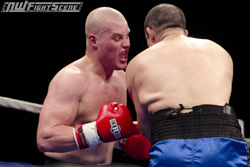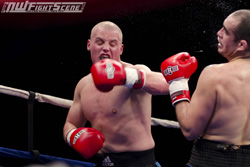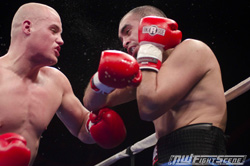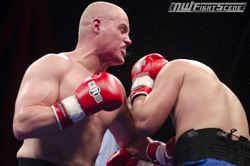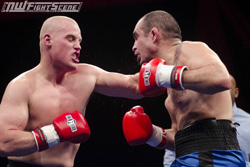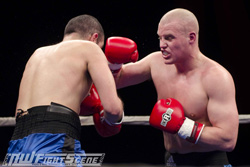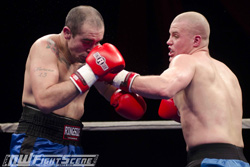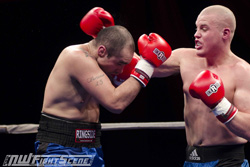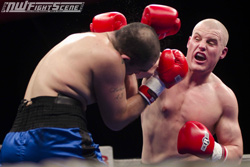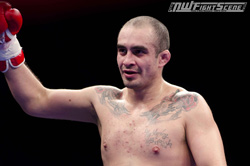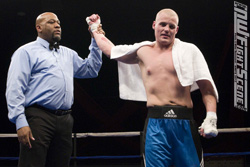 Middleweight (4 Rds)
Brandon Adams (5-0, 3 KO - Los Angeles) def Dave Courchaine (0-2 - Spokane)
by TKO @ 1:54 Rd 2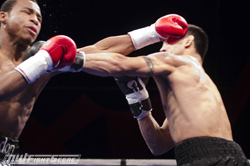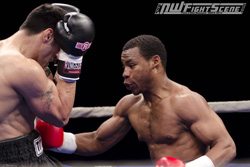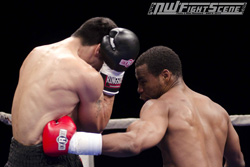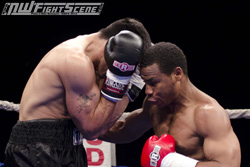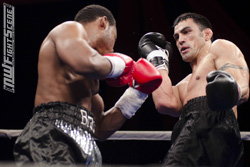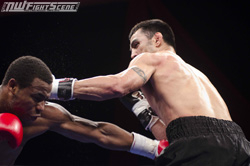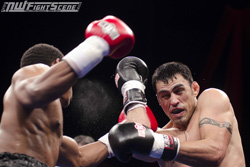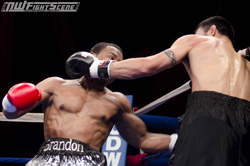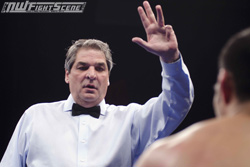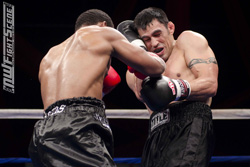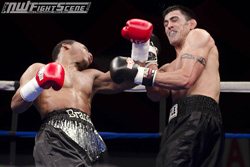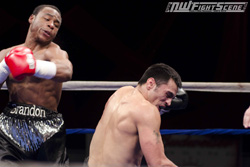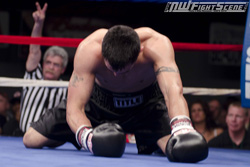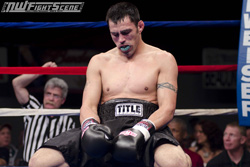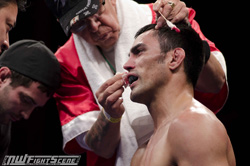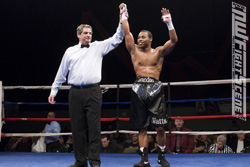 ---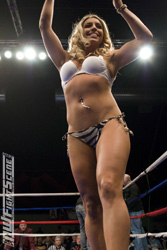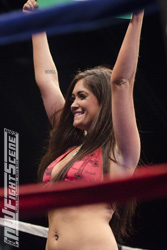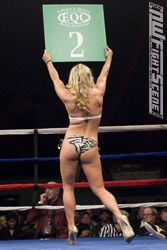 ---