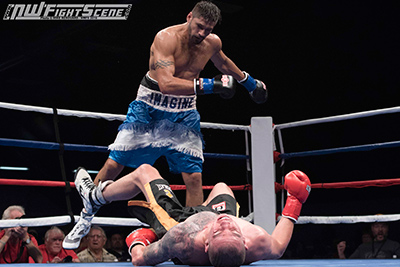 Tacoma WA's Mike "Imagine Me" Gavronski earns a TKO victory in the 6th over Jake Carr

On Sept 10th, Halquist Productions delivered yet again with a solid night of professional boxing action taking place at the Emerald Queen Casino for Battle at the Boat 107. The 6-bout card was filled with talented athletes from Washington and Oregon, including Tacoma's own Mike "Imagine Me" Gavronski (21-2-1, 14 KOs) who would not be denied against previously undefeated Australian Jake Carr (11-1, 4 KOs). The first couple of rounds were relatively even, Carr scoring with straight jabs, Gavronski hitting Carr with body shots. Gavronski though turned up the heat in the following rounds, going hard for a finish in the fourth with only Carr's toughness allowing the Australian to escape the round. In the 6th, a beautiful combo floored Carr, who was able to stand and beat the count, but was clearly on shaky legs. Gavronski ended it soon after for the TKO at 1:57 of round 6.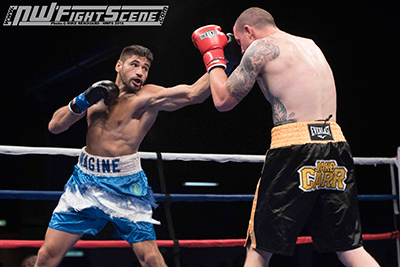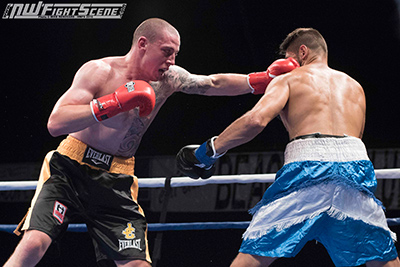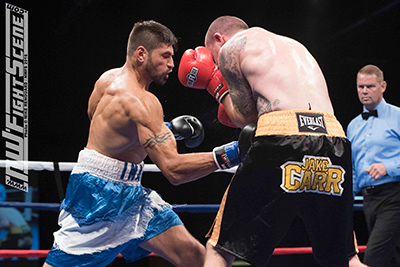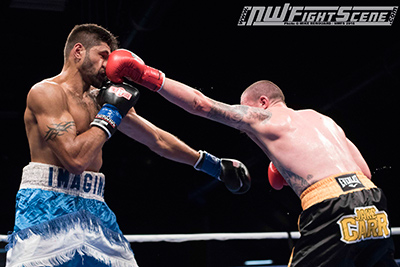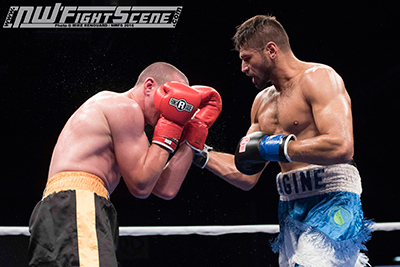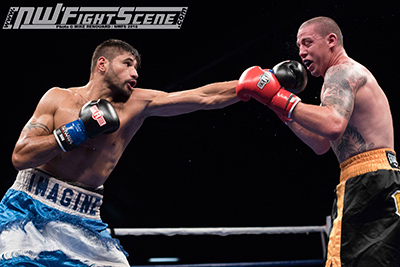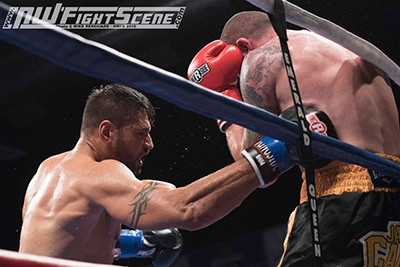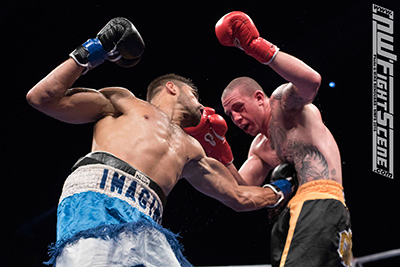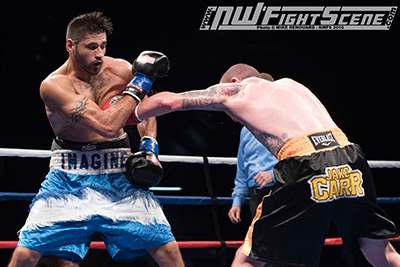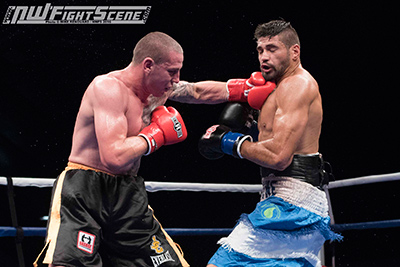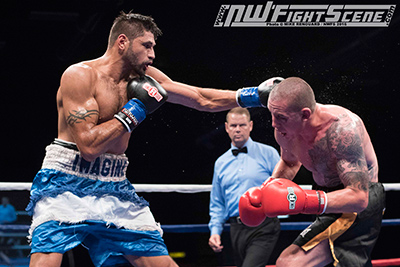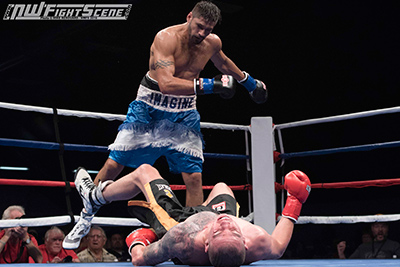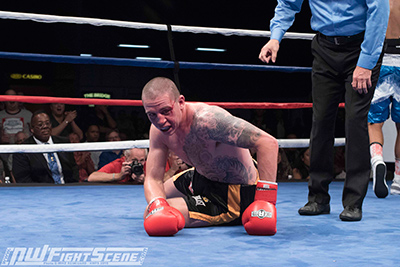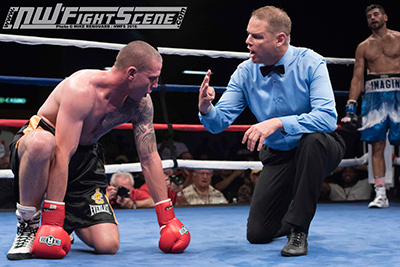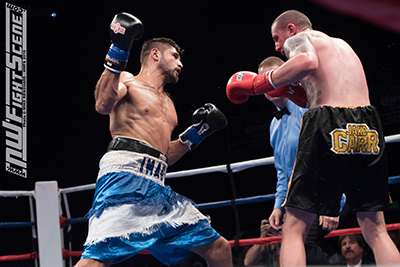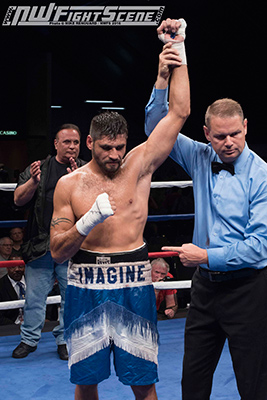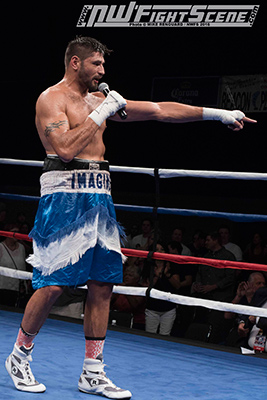 In the Semi-main Event, 23 year-old Andres Reyes (5-1-1) of Yakima and 20 year-old Ramel Snegur (1-1) of Tacoma went all five rounds in a hard hitting 138 lb contest. Reyes' experience proved the difference in a crowd-pleasing battle, getting the judges nod on all three scorecards, 49-46, 48-47, 48-46.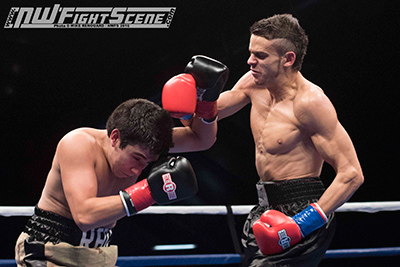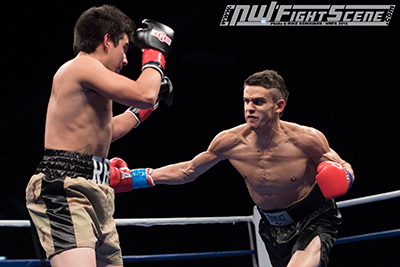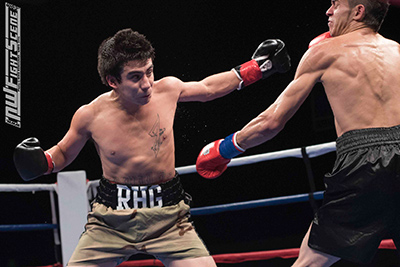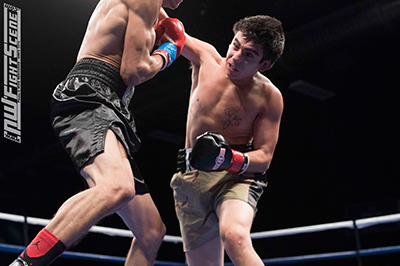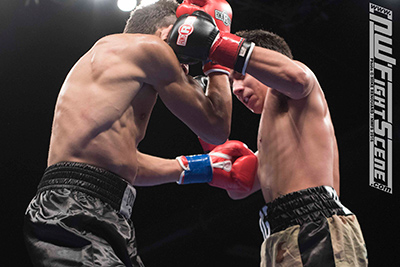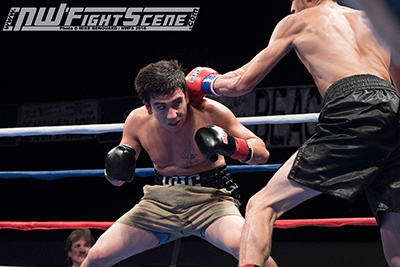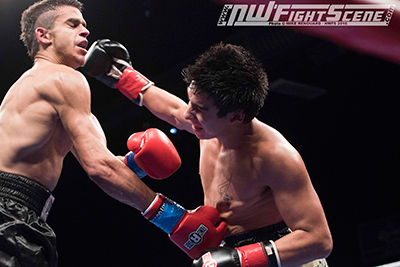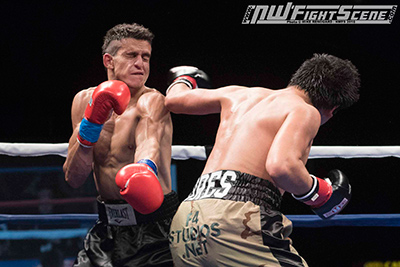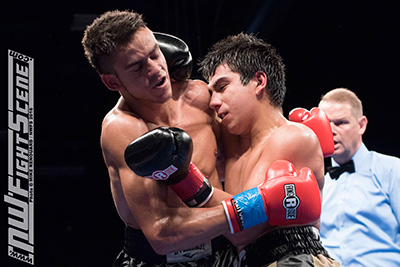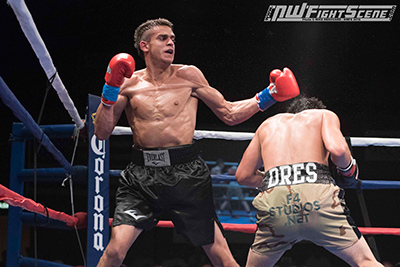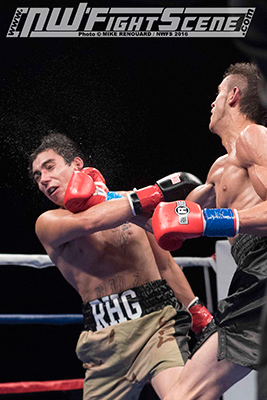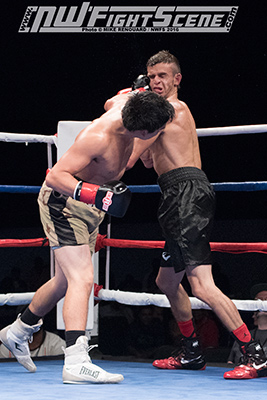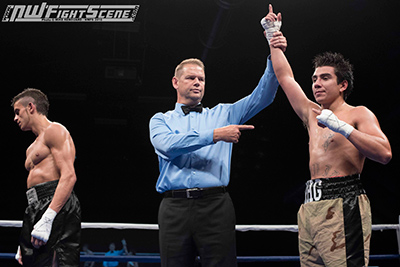 25 year-old Andre Keys of Tacoma (2-1, 1 KO) scored two knockdowns enroute to a commanding unanimous decision win - 50-43 x 3 - over Sunnyside WA's Antonio Neal (4-6, 3 KOs).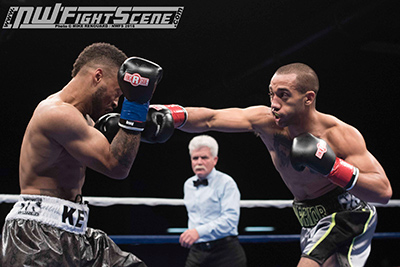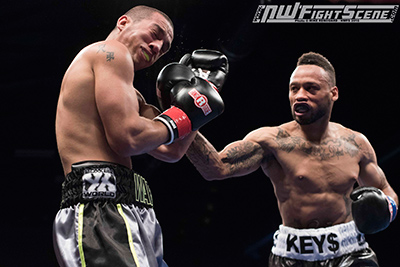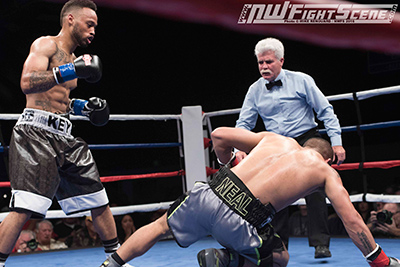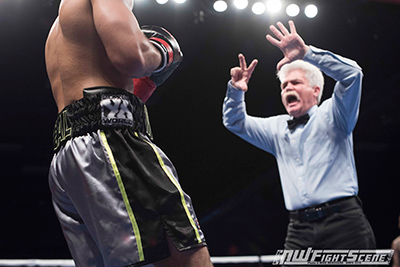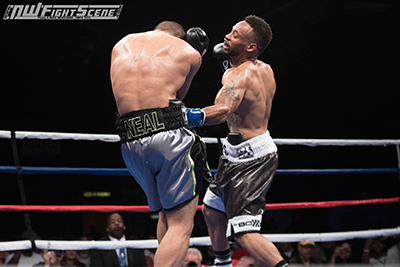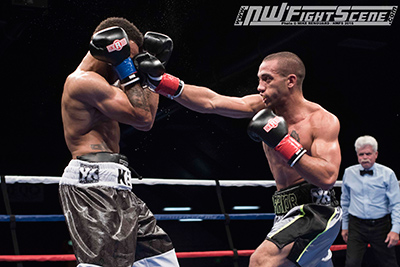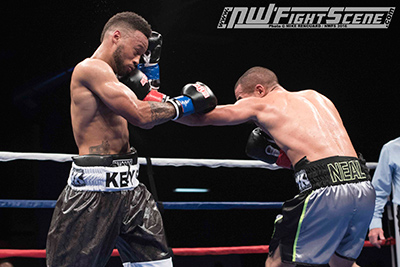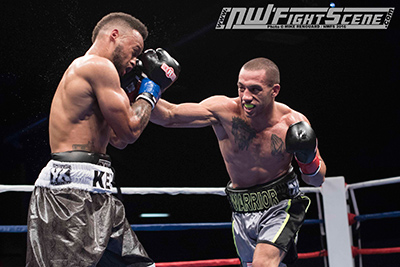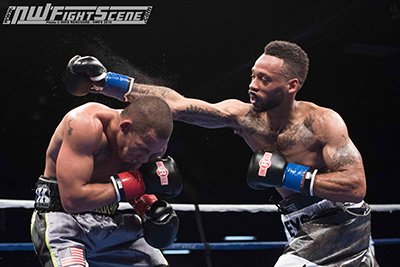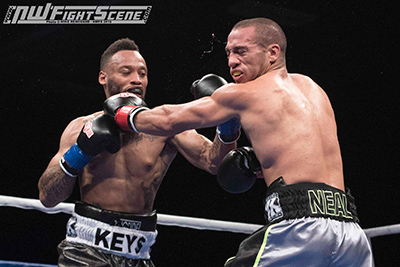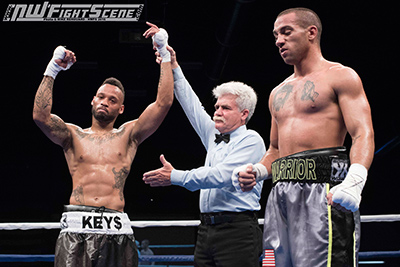 Nate Serrano of Yakima (4-4-2, 3 KOs) and Osvaldo Rojas of Portland (9-3-2, 3 KOs) engaged in a thrilling 4 round back-and-forth battle, both fighters returning to the ring after a long hiatus. No signs of ring rust from either athlete as they threw down, both landing with big power, in the best fight of the night! The closeness of the fight was reflected in the judges scorecards, with a split decision victory awarded to Rojas, 38-37, 38-37, 36-39.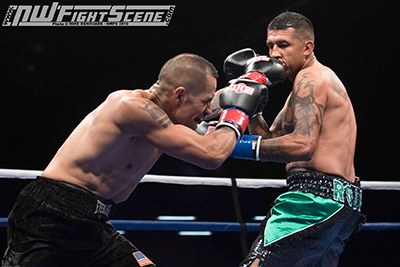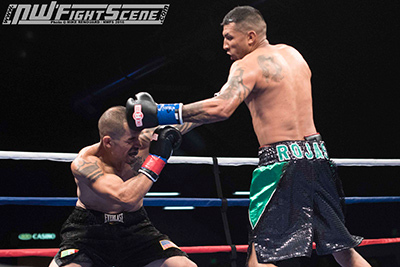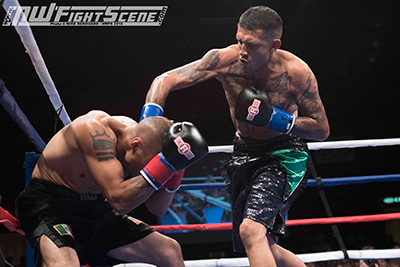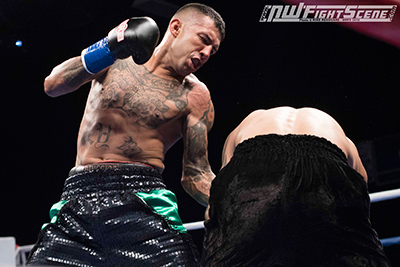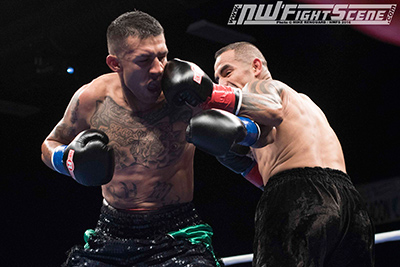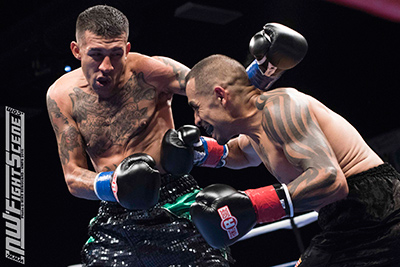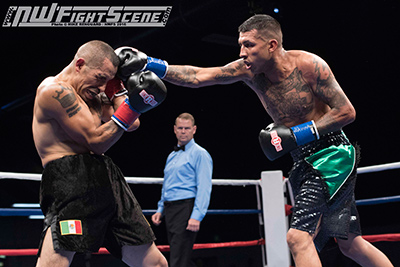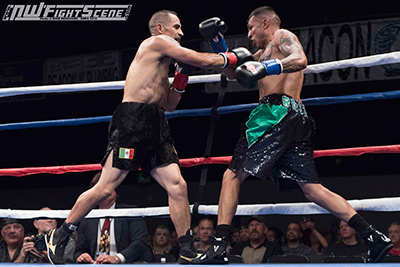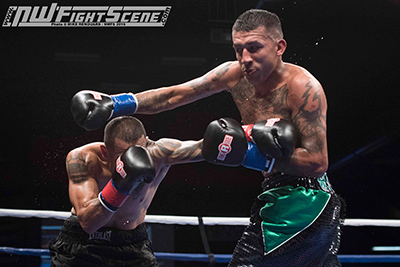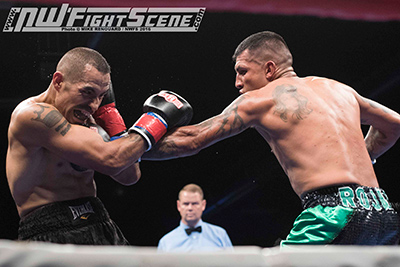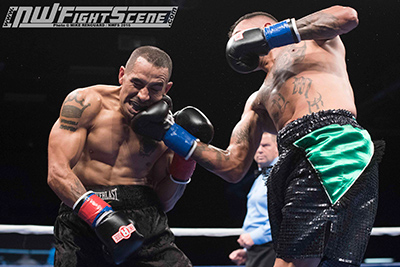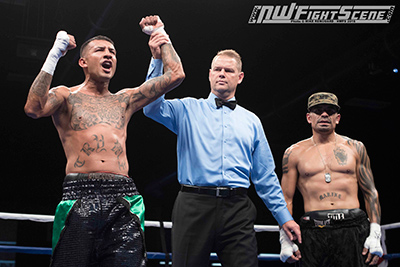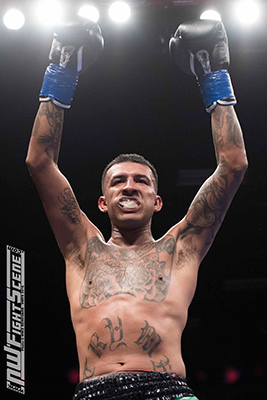 NW MMA veterans Gabriel Solorio (2-2-1) and Drew Brokenshire (1-1) returned to the boxing ring for an entertaining 4-round, 152 lb throwdown. The pair had fought once before: in the MMA cage in 2012, with Brokenshire winning via 3rd Rd submission. This time, Solorio would get the victory, coming on strong in the latter rounds to earn a majority decision win, 40-36, 39-37, 38-38.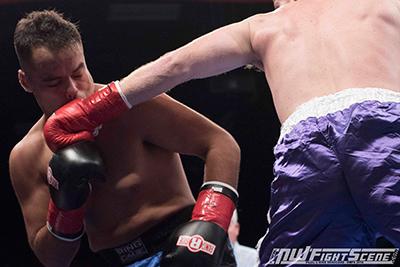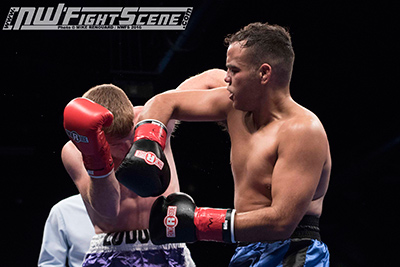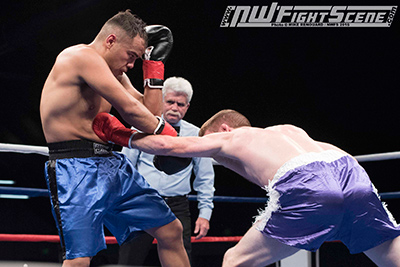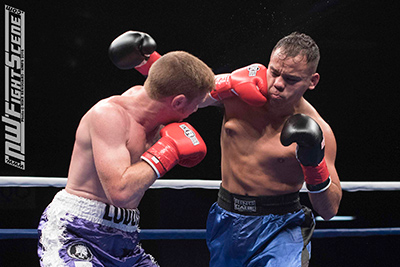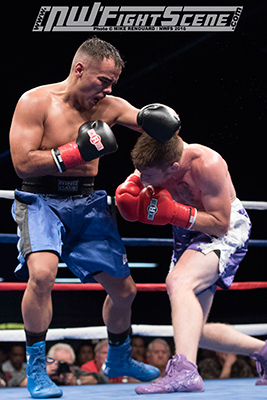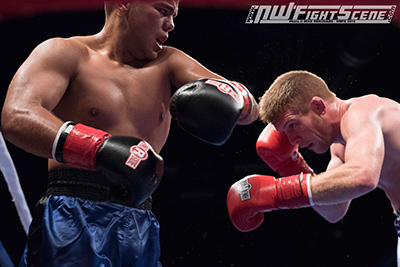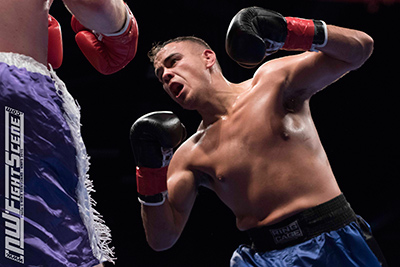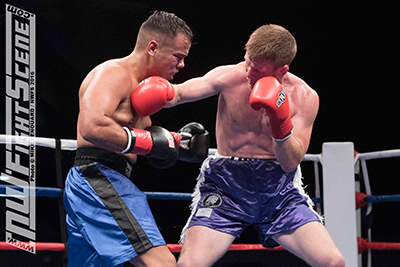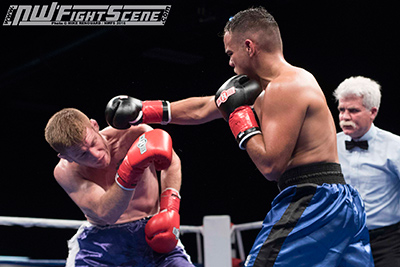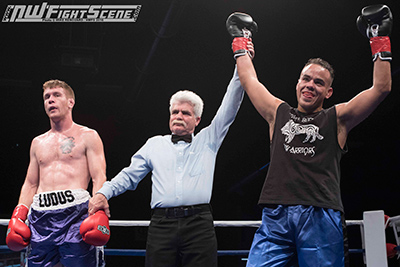 Opening the show, Lexus Pagampao of Oahu HI (1-1) and Bobby McIntyre of Spanaway WA (0-3) went the distance in a 4-round middleweight contest. A spirited battle, it was the 19-year-old Pagampao picking up his first pro win by way of unanimous decision, all judges 39-37.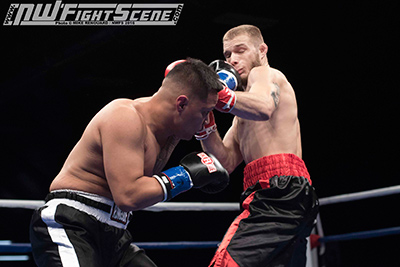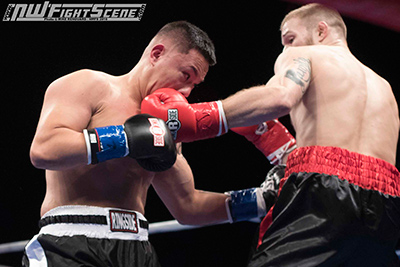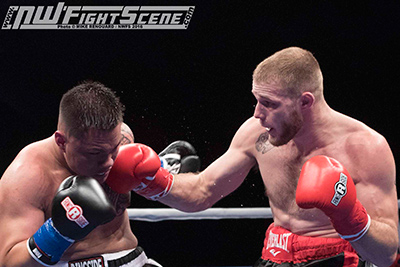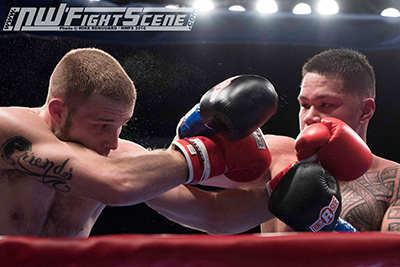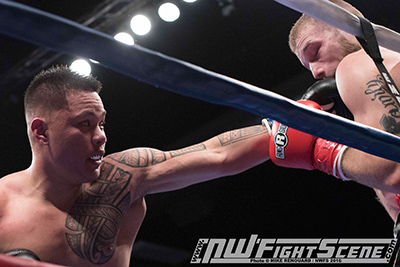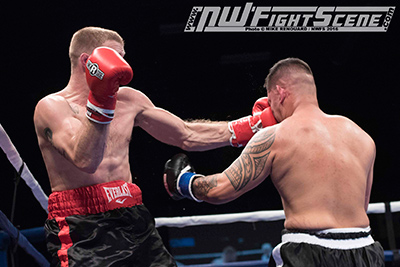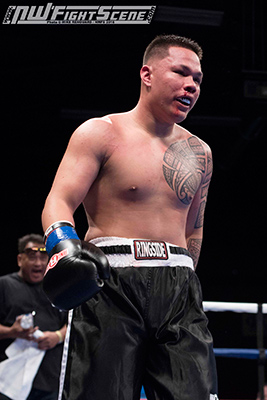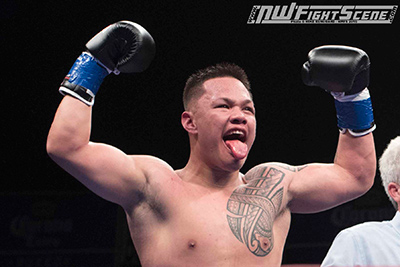 Battle at the Boat 108 is scheduled for November 19th. For more information, visit halquistproductions.com and the Battle at the Boat Facebook page.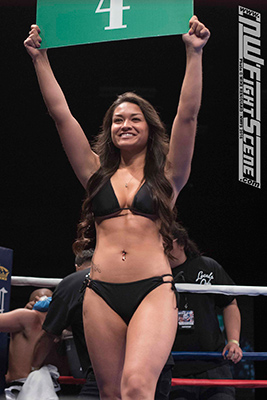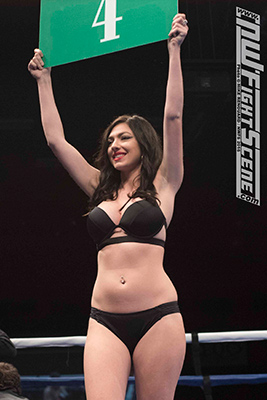 ---
Battle at the Boat 107 RESULTS
Main Event – 168 lbs (10 Rds)
Mike Gavronski (21-2-1, 14 KOs - Tacoma WA) def Jake Carr (11-1, 4 KOs - Newport Australia) by TKO @ 1:57 Rd 6

Semi Main Event – 138 lbs (5 Rds)
Andres Reyes (5-1-1 - Yakima WA) def Ramel Snegur (1-1 - Portland OR)
by Unanimous Decision (49-46, 48-47, 48-46)

Featured Bout – 150 lbs (5 Rds)
Andre Keys (2-1, 2 KOs - Tacoma WA) def Antonio Neal (4-6, 3 KOs - Sunnyside WA)
by Unanimous Decision (All judges 50-43)

154 lbs (4 Rds)
Osvaldo Rojas (9-3-2, 3 KOs - Portland OR) def Nate Serrano (4-4-2, 3 KOs - Yakima WA)
by Split Decision (38-37, 38-37, 36-39)

152 lbs (4 Rds)
Gabriel Solorio (2-2-1 - Seattle WA) def Drew Brokenshire (1-1 - Parkland WA)
by Majoritiy Decision (40-36, 39-37, 38-38)

160 lbs (4 Rds)
Lexus Pagampao (1-1 - Tacoma WA) def Bobby McIntyre (0-3 - Spanaway WA)
by Unanimous Decision (All judges 39-37)