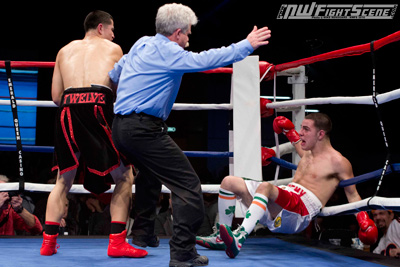 The two Semi-Main Events ended in Knockouts!
Salem OR's Marco Cardenas stops Jeremy McCleary in the 3rd round

v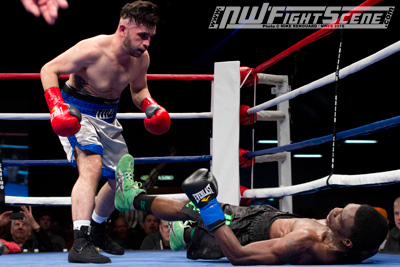 Auburn WA's Marcelo Gallardo drops Rob Diezel in the 2nd round
The first big NW fight event for the new calendar year took place January 15th 2016 as the Emerald Queen Casino and Halquist Productions presented Battle at the Boat 104 in Tacoma WA. The 6-bout card was laden with talented, up-and-coming talent from around Washington and Oregon states, and it was they who provided the bulk of the fireworks for the fight fans on hand.

The main event featured two non-NW fighters in Escondido CA's Dashon "Flyboy" Johnson and Colorado Spring's Izaak Cardona who went all ten rounds in a tactical, relatively slow-paced bout. Cardona landed early with big power shots, while Johnson picked up his pace as the rounds progressed, scoring with quick combos on the inside. As the fight wound down, it seemed to be Johnson who was getting the better of the brief exchanges. Two judges agreed with that assessment seeing it 98-92 in his favor, while the third judge saw it 98-92 for Cardona, giving Johnson the split decision victory.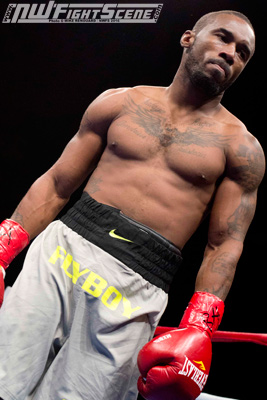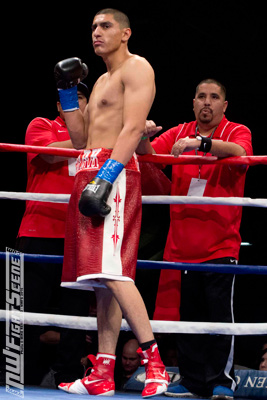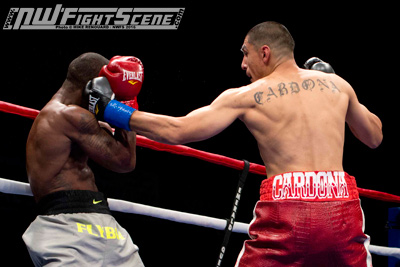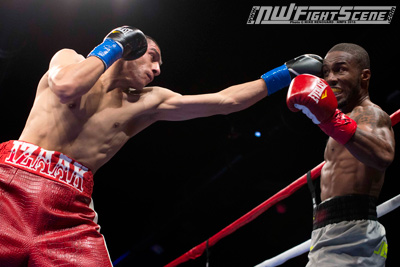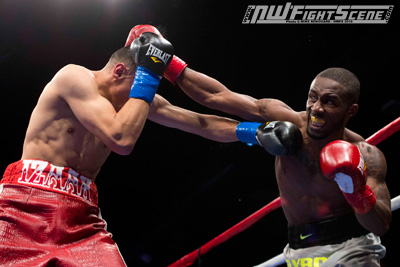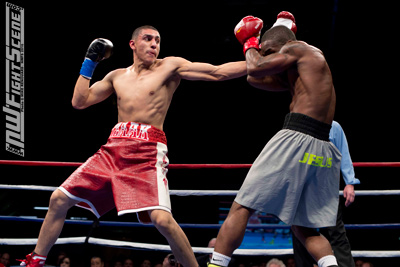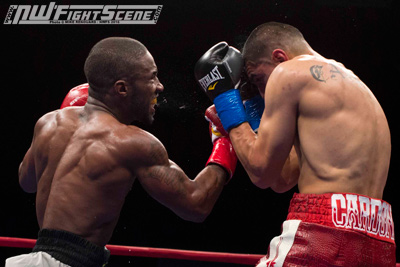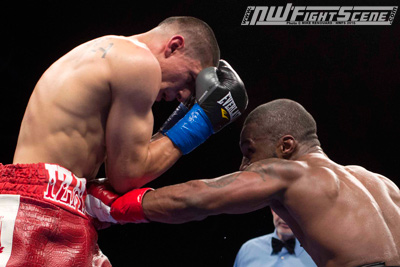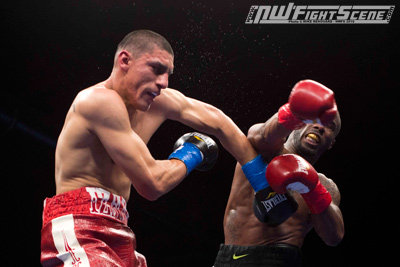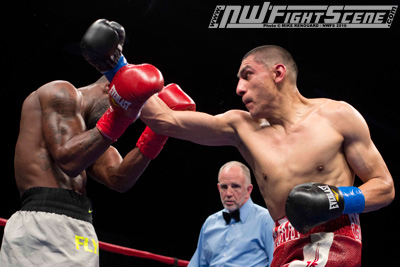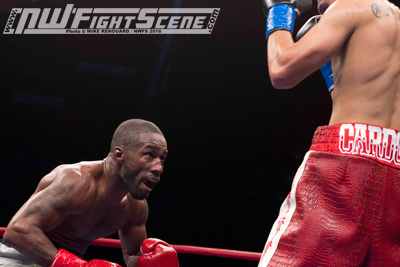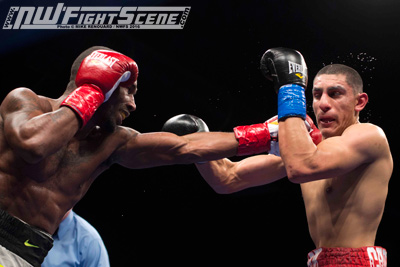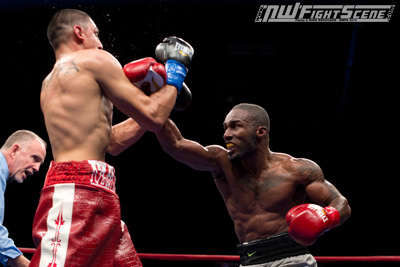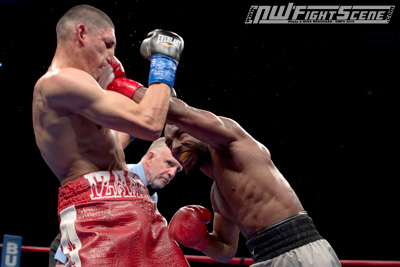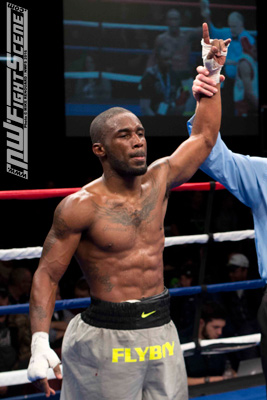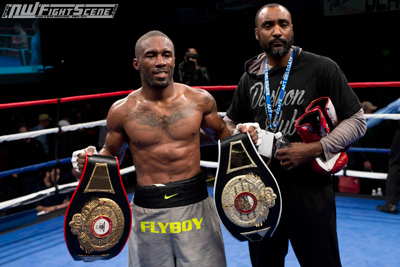 Salem OR's Marco Cardenas ate a number of hard shots from Buckley WA's Jeremy McCleary early in their 5-round bout, but it was Cardenas who answered with even harder power punches that began to take their toll on McCleary as the fight progressed. Cardenas dropped McCleary in the third round, and then finshed moments later sending McCleary into the ropes as the ref stopped it at 1:34 of the round.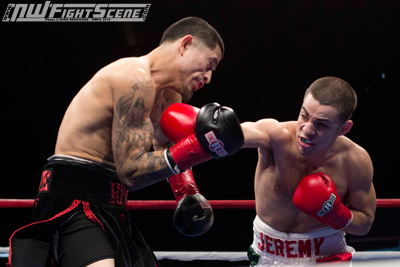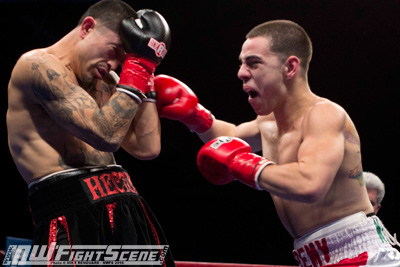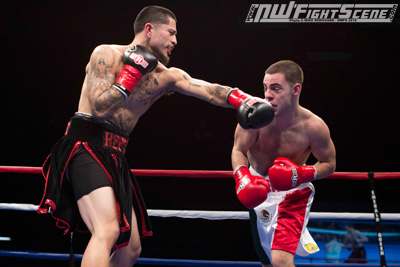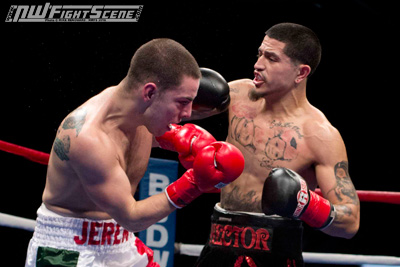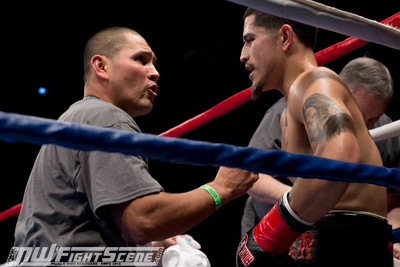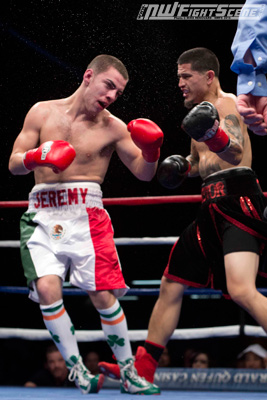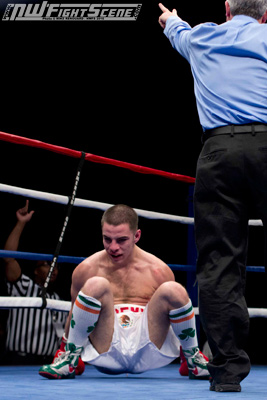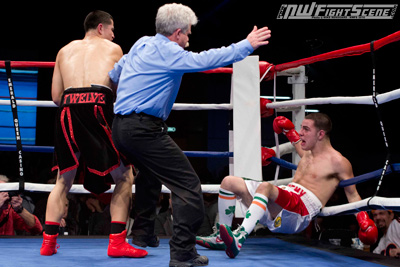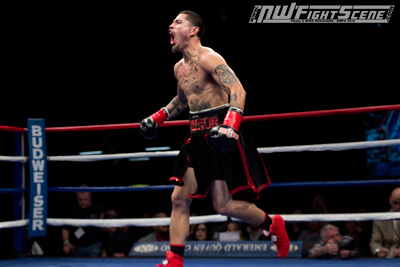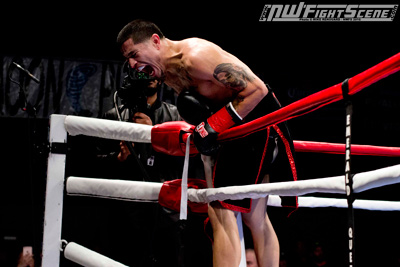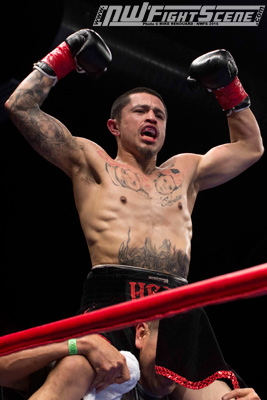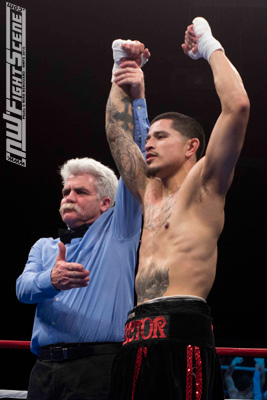 Auburn WA's Marcelo Gallardo caught Seattle's Rob Diezel with a brutal right hand that sent Diezel crashing to the canvas in their 126 lb contest. Diezel somehow managed to stand and beat the ten-count, but Gallardo finshed him seconds later against the ropes with the referee stepping in to stop it at 1:21 of the 2nd.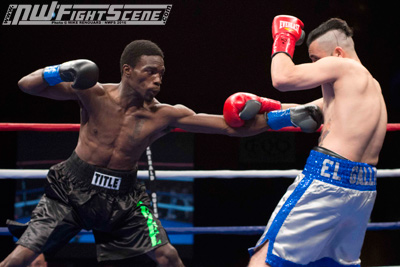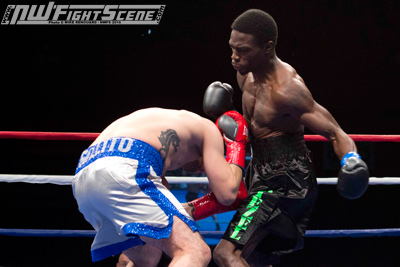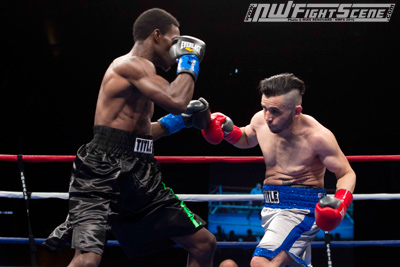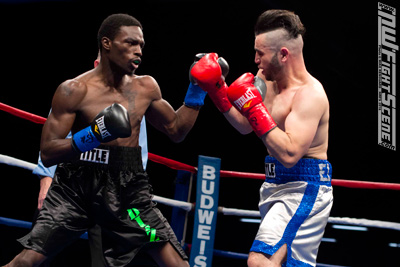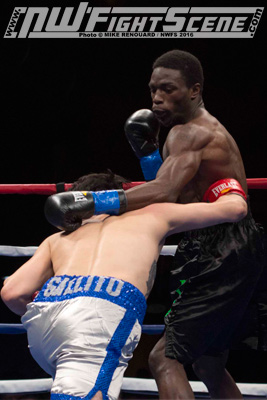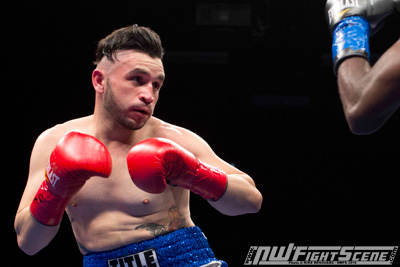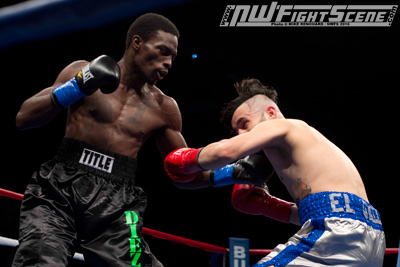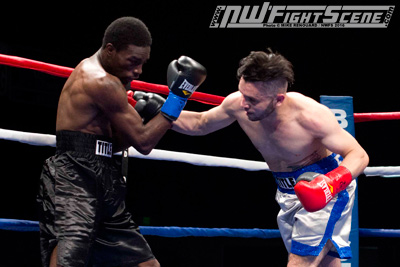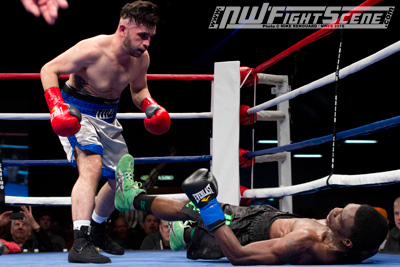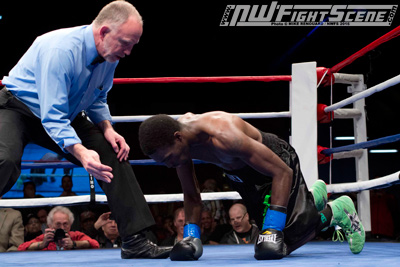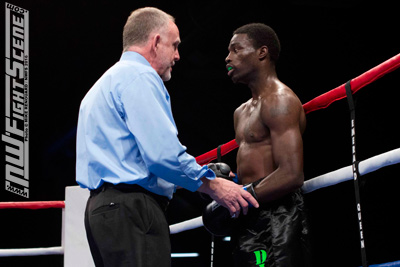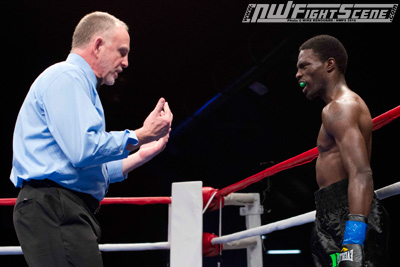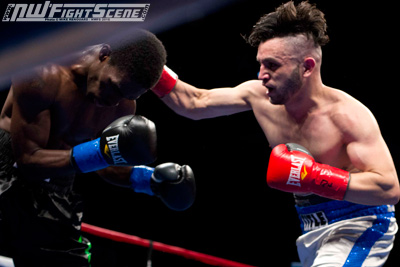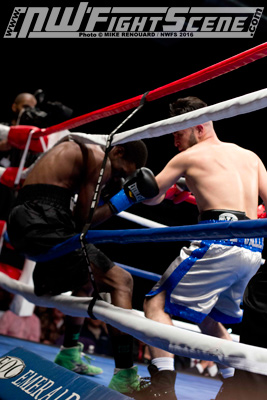 Yakima WA's Isaiah Najera utilized quick, accurate counter-punching to wear down an aggressive Nestor Hernandez in their 119 lb bout. Najera dropped Hernandez late in the third, and finished him in the fourth with the referee stopping the contest at the 1:48 mark.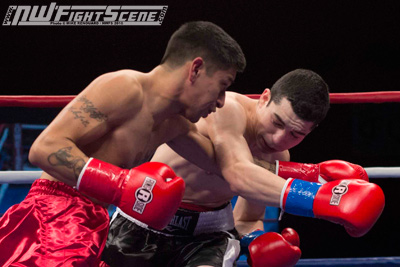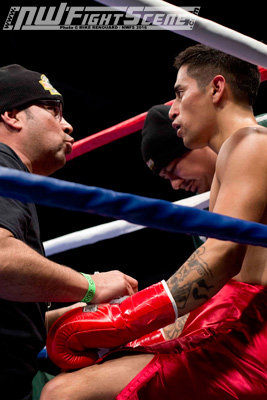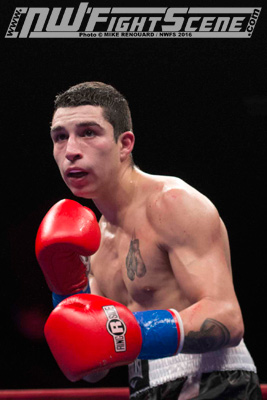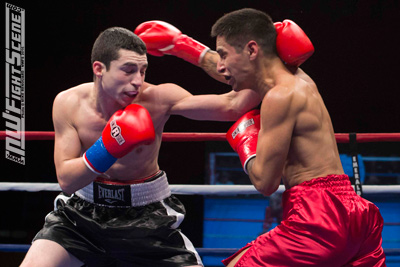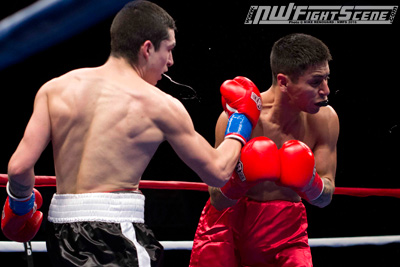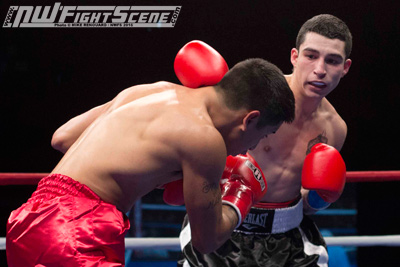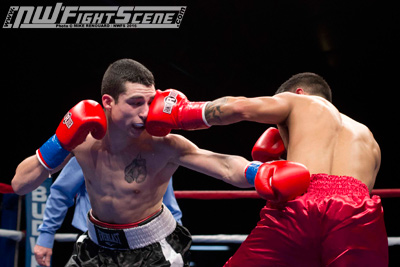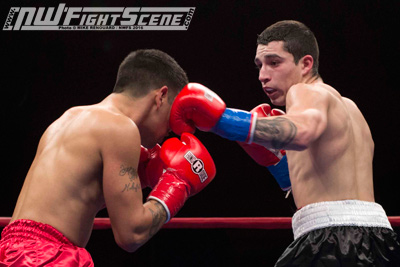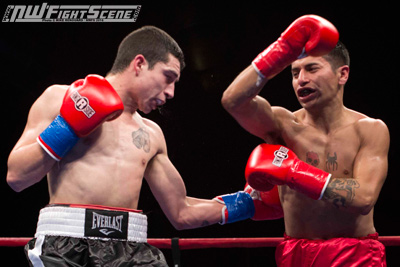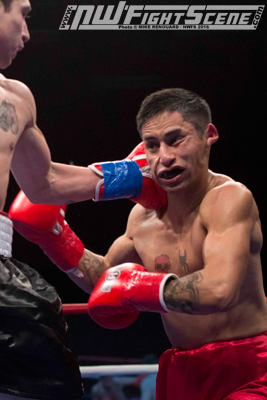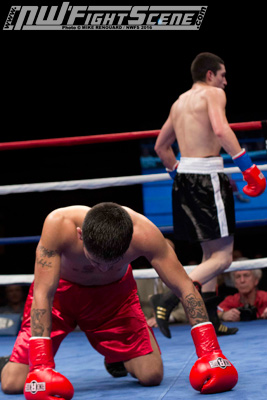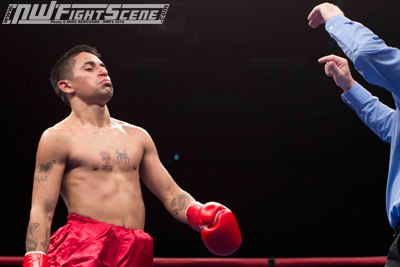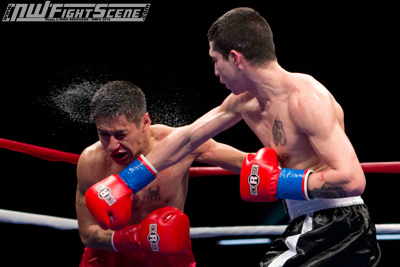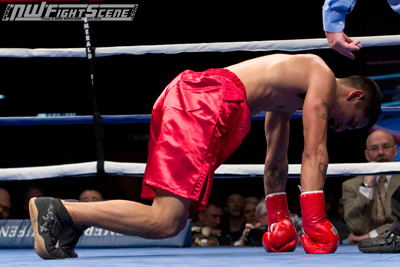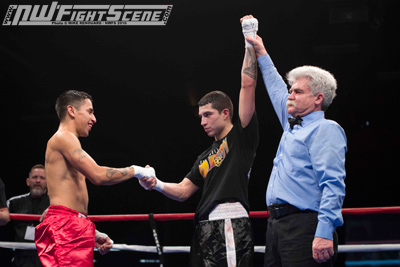 Zach Cooper of Seattle picked up his 3rd pro victory, earning a majority decision over Kelso WA's Will Fernandez.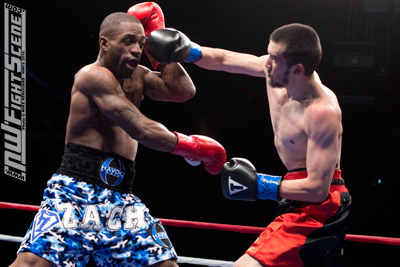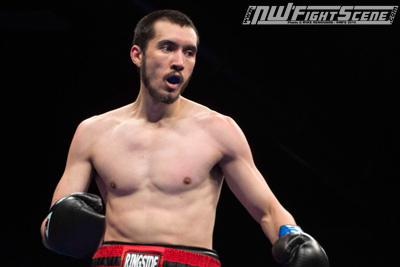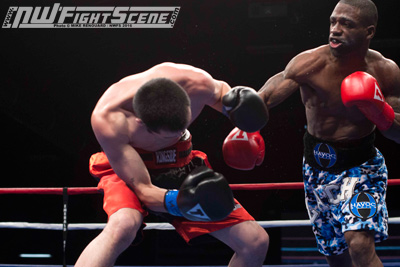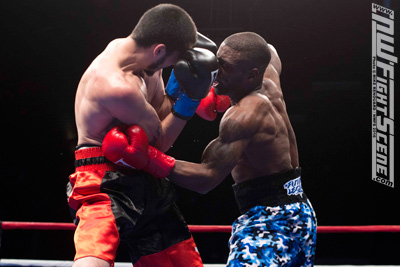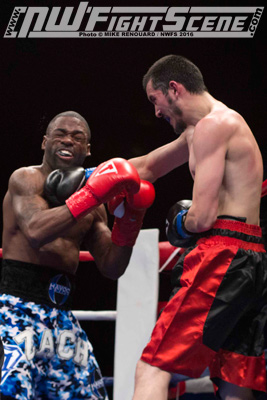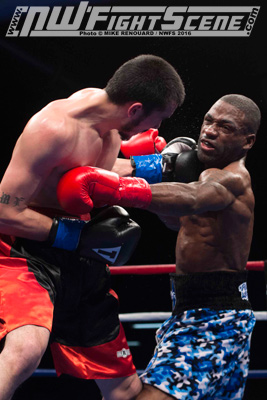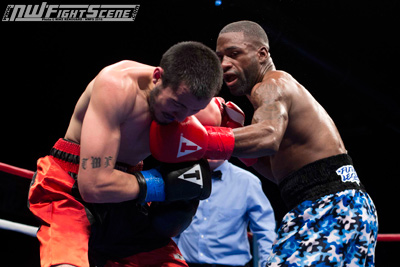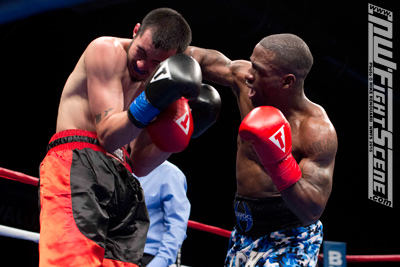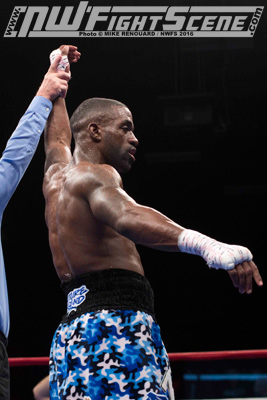 Tacoma WA's Andre Keys opened the night and his professional career with a big TKO victory for his hometown fans, forcing a ref stoppage at 2:29 of the third round of Oahu's Lexus Pagampao.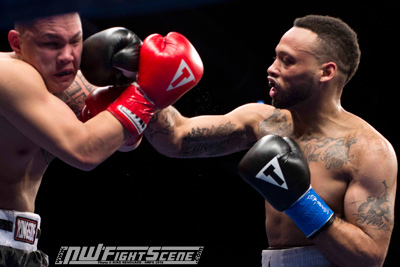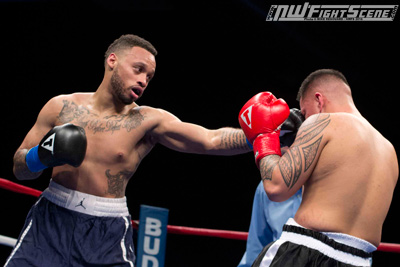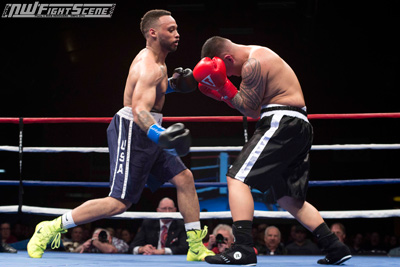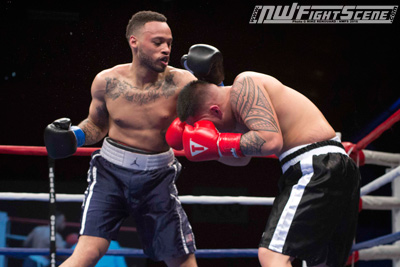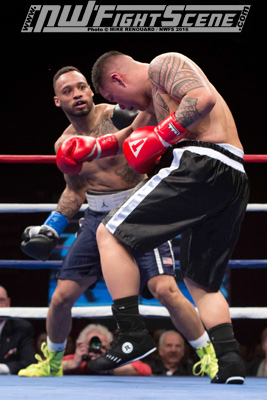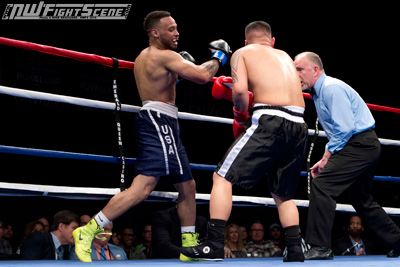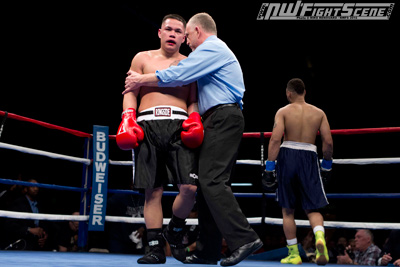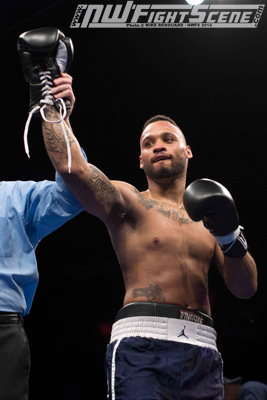 Battle at the Boat 105 will take place March 26th at the Emerald Queen Casino.
More information at Halquistproductions.com
---