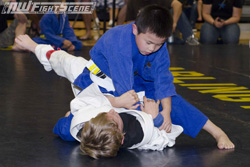 ARLINGTON SUBMISSION CHALLENGE 12
Saturday June 30th, 2012
Soccer First Indoor Sports
119805 74th Ave NE Arlington WA


ASC 12 is just around the corner! Don't miss the chance to be a part of one of the fastest and well run tourney's in the state.

Pre-registration only! There will be no day of registration.
Online Registration and tournament details at arlingtonkickboxingacademy.biz/newsevents.html
More more details visit www.arlingtonkickboxingacademy.biz
call 360-435-8814, or drop by AKA at 21108 67th Ave. NE in Arlington, WA.