The Ali'i Warriors Fight Club presented their 6th Fight Night on March 31st to a full house at the Lake City Community Center in Seattle, with an exciting evening of amateur Muay Thai, Kickboxing, and MMA. The main event featured the 170 lb Muay Thai Championship and was won by Ali'i Warriors own Mike Kim with a 2nd Rd KO of Team Eastside's Bobby Green that won Kim the belt as well as KO of the Night award.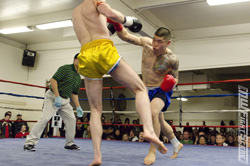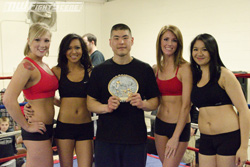 The only other knockout of the evening came from Ali'i Warriors' Ro Trias in a 160 lb kickboxing bout with Skagit Valley MMA's Andrew Park. Trias knocked down Park twice in the 1st Rd, the 2nd time Park was unable to beat the ten count and Trias got the KO to the delight of the hometown crowd. Trias also won Fight of the Night honors.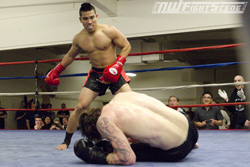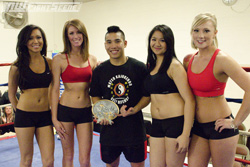 AWFC's Atileo Frizz'era & MVP MMA's Jerry Lopez threw down for 3 solid rounds in an entertaining Heavyweight Muay Thai battle. Both of these big men moved well in the ring firing kicks and punches throughout. In the end it was Frizz'era who got the judges nod. In the night's only MMA bout, Jeremy Rivale out of Gig Harbor Kickboxing edged MVP MMA's Carlos Chaves by Split Decision. This was a highly technical battle spent mostly on the mat, with numerous reversals and both fighters searching for the submission finish.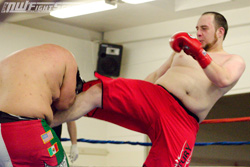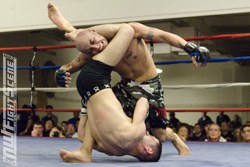 The Ali'i Warriors Fight Club & Mateo Kajukenbo, headed by Professor Frank Mateo, is located at 10722 Lake City Way in Seattle. Learn more at mateokajukenbo.com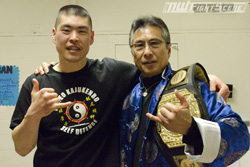 Mike Kim & Professor Mateo
---