Absolute Chaos 2 - June 9th, 2012
Landmark Convention Center - Tacoma, Washington
Photos/Interviews by Mike Renouard
---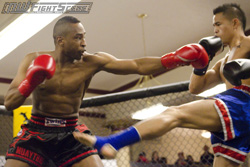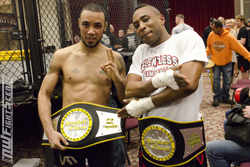 On June 9th, Absolute Chaos 2 took place at the historic Landmark Convention Center in downtown Tacoma with a highly entertaining evening of amateur Muay Thai, Kickboxing, & MMA. 11 fights in total were held, including 2 title bouts and a superfight. In the main event for the Absolute Chaos 155 lb Muay Thai Title, Jared Teer, fighting with the Brian Johnson Fight Team of Olympia WA, took on Anthony Sakouthong who represented Team Srisuk/Jones Jr Muay Thai & Marcelo Alonso BJJ. Teer connected displayed some great power striking in both the first and second rounds, mixed in with devestating leg kicks that effectivley disabled Sakounthong and forced him to withdraw before the third round began.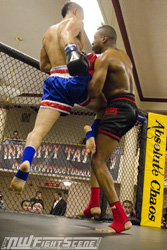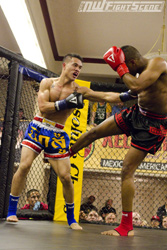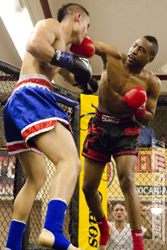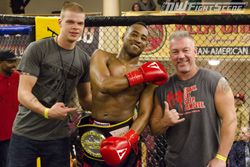 The Absolute Chaos 145 lb MMA Title was on the line with Ivan Salaverry MMA's Emanuel Russell and United Training Center's Bobby McIntyre battling it out for the belt. This fight went all five rounds, the vast majority of it on the feet as both fighters showcased their standup games. McIntyre spent much of the bout pressing forward while Russell was effective in counter-striking. In the end, two of the three judges saw it for Russell who was declared the winner via a close Split Decision.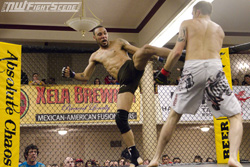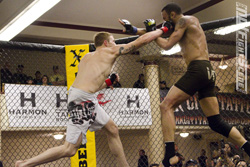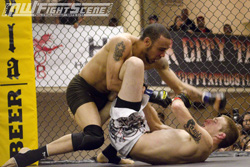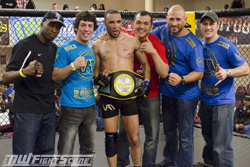 Get Em UP MMA's Charlando Peoples and Team TAINTED's Brandon Cruz met in a heated 175 lb Superfight grudge match that had the crowd evenly split for who they were rooting for. The first round went to Cruz who was able to control on the ground but in the 2nd round, Peoples took over and started imposing his will. Peoples caught Cruz with a nutshot early on and was given a warning and later had a point deducted for grabbing the cage so that after three rounds the judges had it as a draw. The fight went to a deciding 4th round where again Peoples caught Cruz right in the cup with a big knee. Cruz was visibly hurt this time from the low blow but elected to continue after given some time to recover. Peoples smelled blood though and swarmed Cruz, landing some big punches so that Referee Aric Wiseman was forced to step in and stop the fight at 2:37 of the 4th round.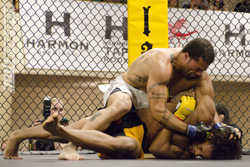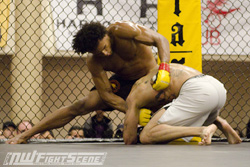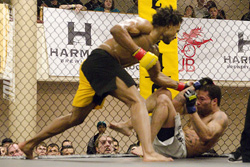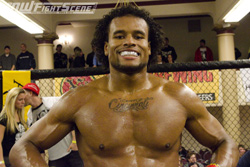 One of the best fights of the night was a 130 lb Muay Thai bout between AMC's Kha Do and Chanan Bunchaidung fighting under the MABJJ & Team Srisuk/Jones Jr MT banner. The fight was non-stop action as both fighters traded punches and kicks, as well as throwing the other fighter from the clinch. At the end of three rounds, the judges rightly saw Kha Do as the winner.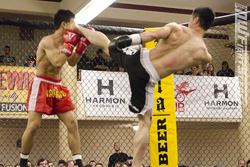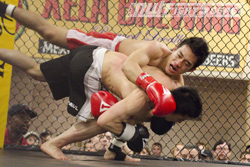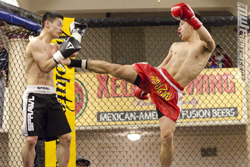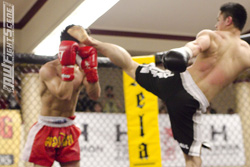 Absolute Chaos III will be Sept 8th and is not to be missed as Absolute Chaos co-promoter and Ring Announcer Felipe Rivera takes on current Absolute Chaos Heavyweight Kickboxing Champion, Israel Velasco, in a main event showdown.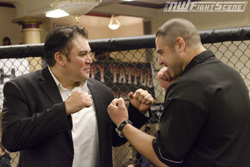 Learn more about Abolute Chaos on their Facebook page.
---
Bout 1 - 145 lb Kickboxing
Dustin Taylor (Brian Johnson's Fight Team) def Greg Novowski (Team Evolution)
by Unanimous Decision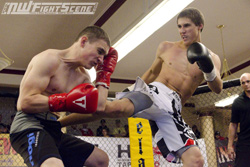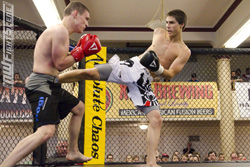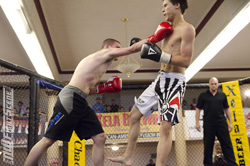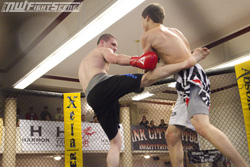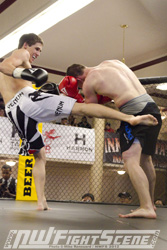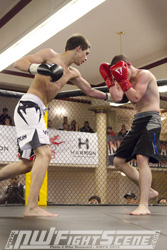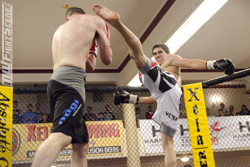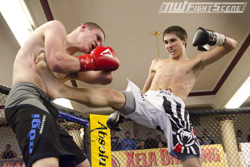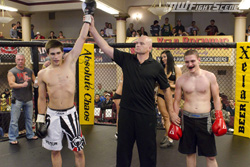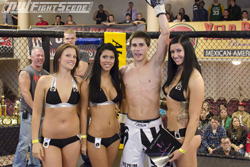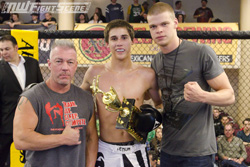 Bout 2 - 165 lb MMA
Ryan Schecterson (Base Fitmass MMA) def Thomas Thompson (Trevor Prangley's AKA)
by Rear Naked Choke @ 2:05 Rd 1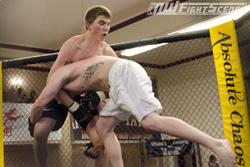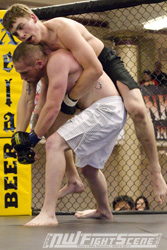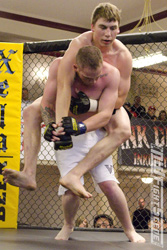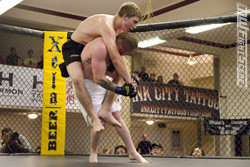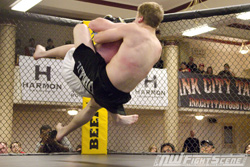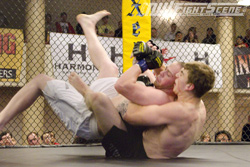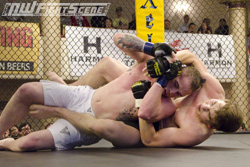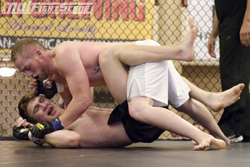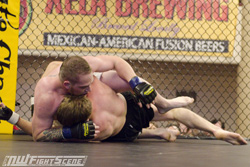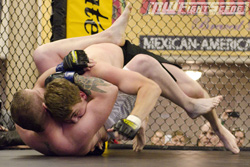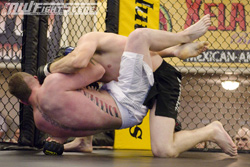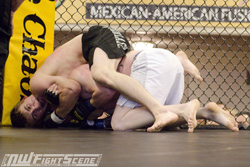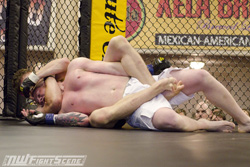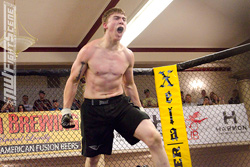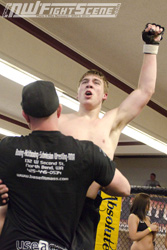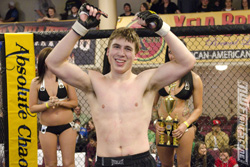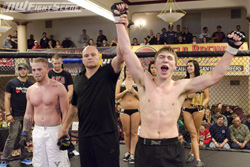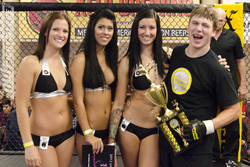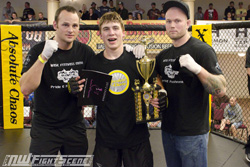 Bout 3 - 145 lb MMA
Danny Elliott (Team Evolution/MABJJ) def Pavel Okara (Mt Vernon Performance MMA)
by Standing Guillotine Choke in Rd 1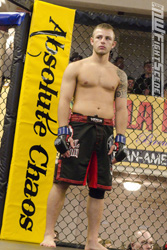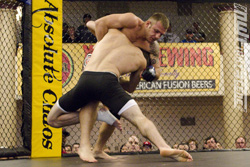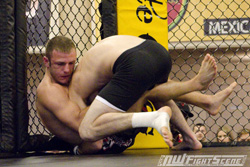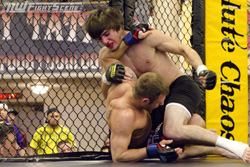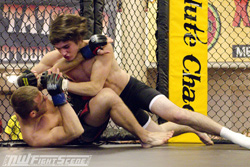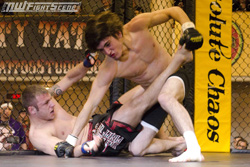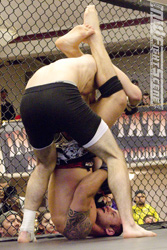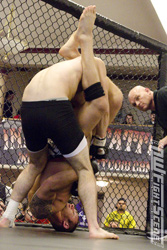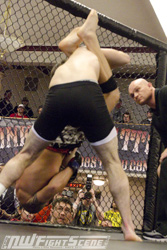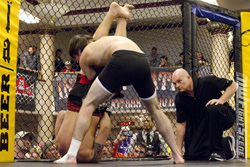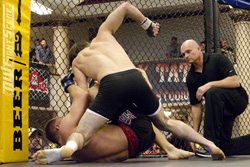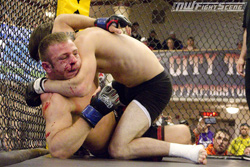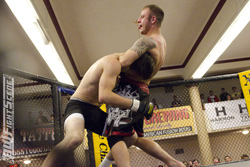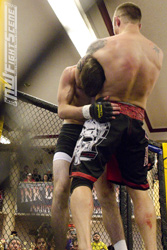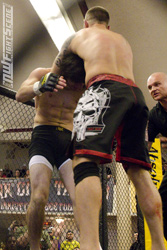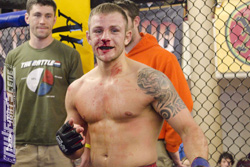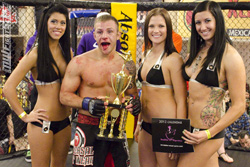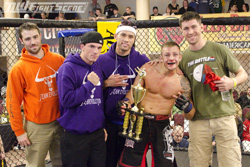 Bout 4 - 150 lb Kickboxing
Paul Hage (Ivan Salaverry MMA) def Roger Kremer (CTET)
by Unanimous Decision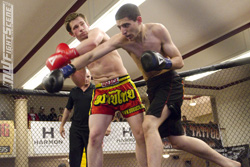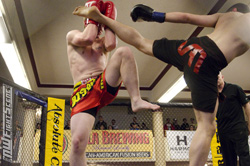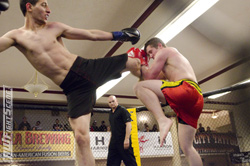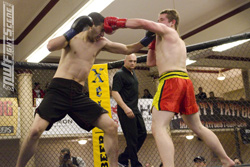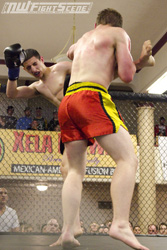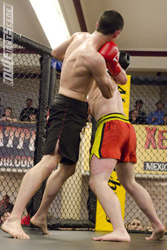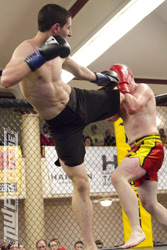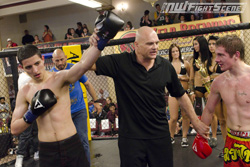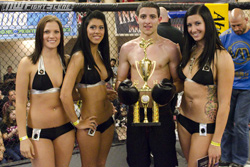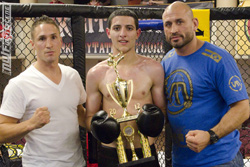 Bout 5 - 210 lb MMA
Kieran James (United Training Center) def Cody Anderson (Toro Wrestling Club)
by TKO (Strikes) @ 2:47 Rd 1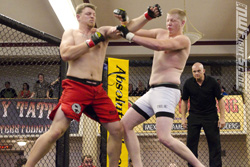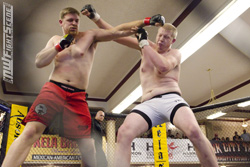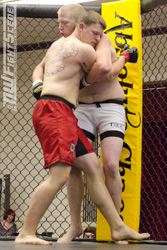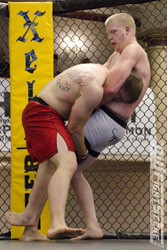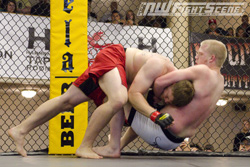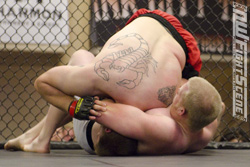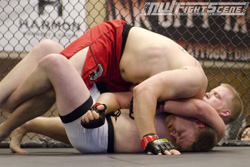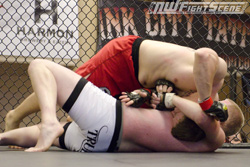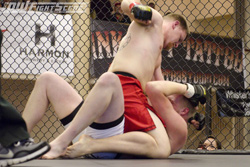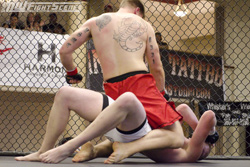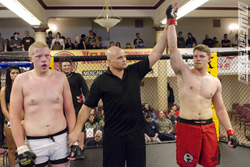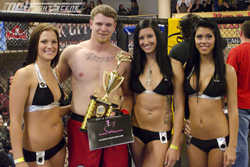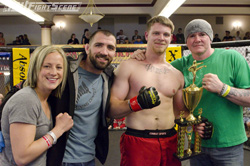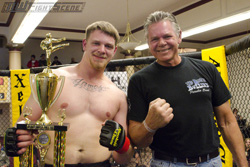 Bout 6 - 185 lb Muay Thai
Zach Zabel (MABJJ & Team Srisuk/Jones Jr Muay Thai)
def Robert Sunquist (Trevor Prangley's AKA) by Split Decision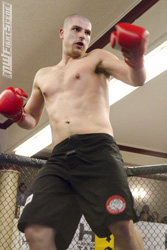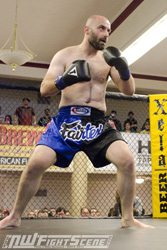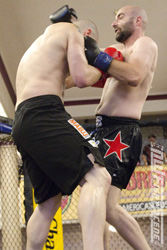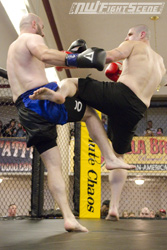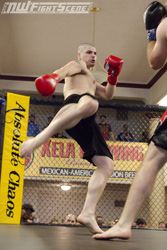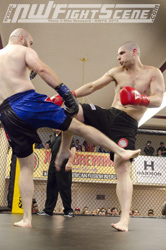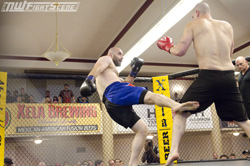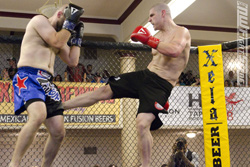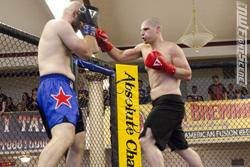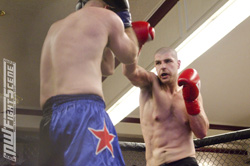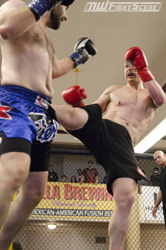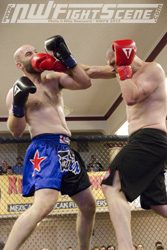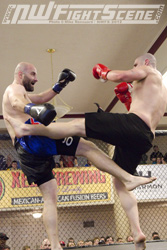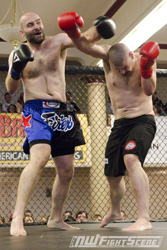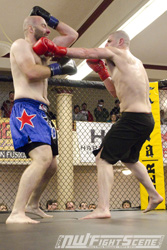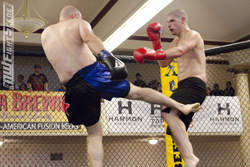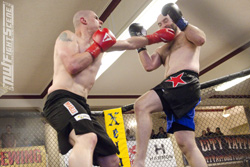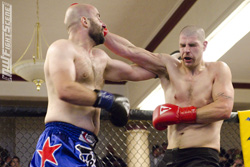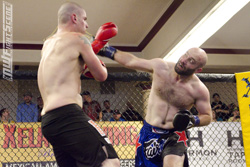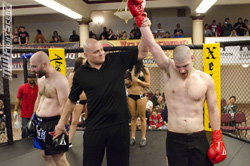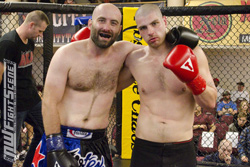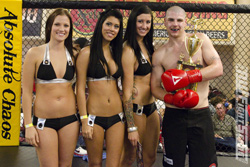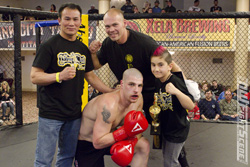 Bout 7 - 185 lb MMA
RJ Hike (Team Evolution/MABJJ) def Mat Foster (West Coast Fight Team)
by Unanimous Decision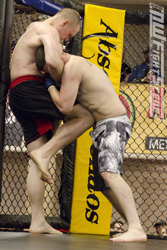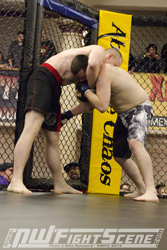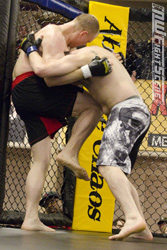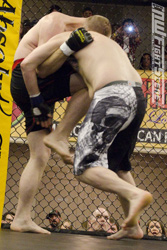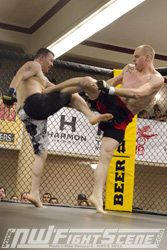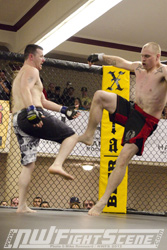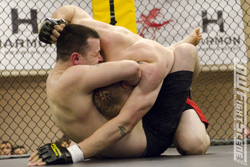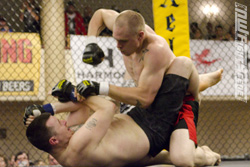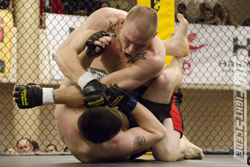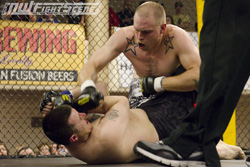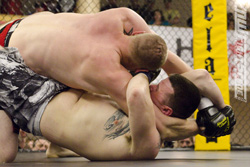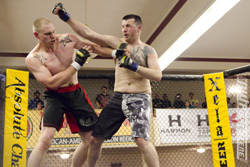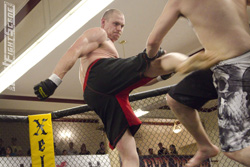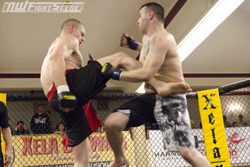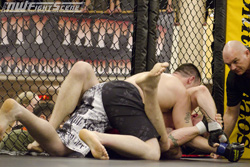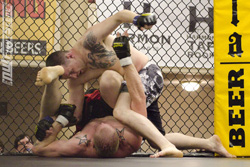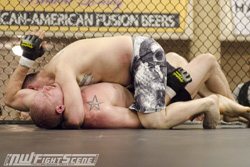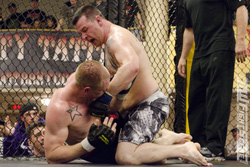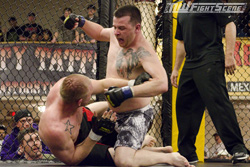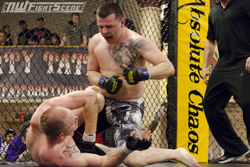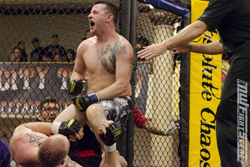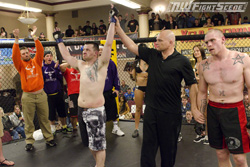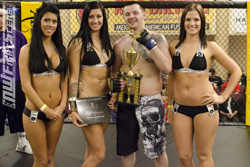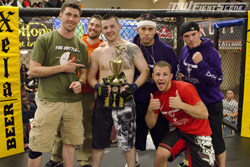 Bout 8 - 130 lb Muay Thai
Kha Do (AMC) def Chanan Bunchaidung (MABJJ & Team Srisuk/Jones Jr Muay Thai)
by Unanimous Decision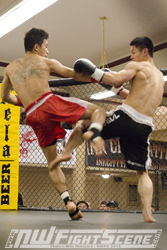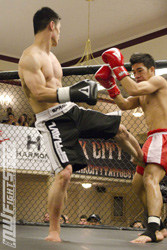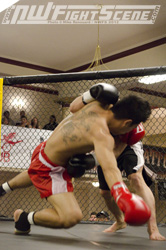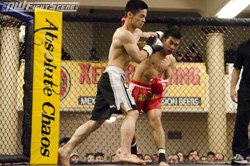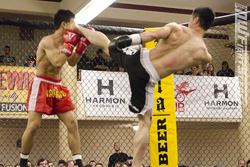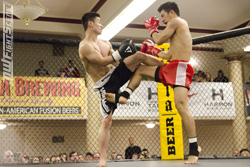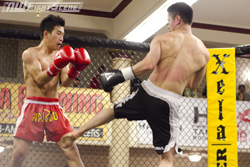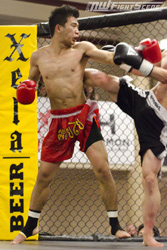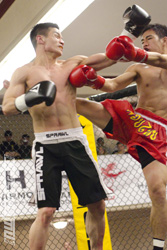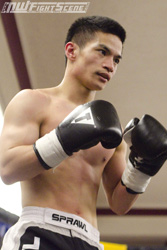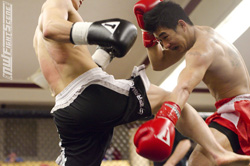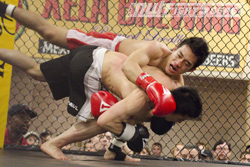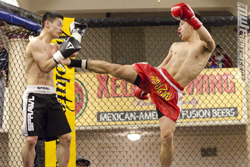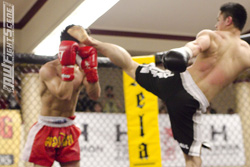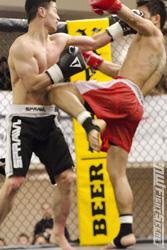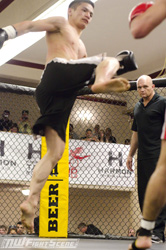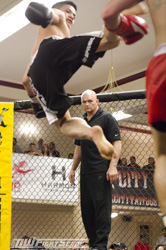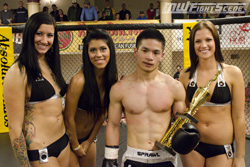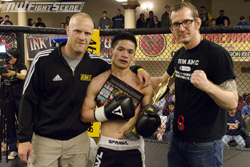 Bout 9 - 175 lb MMA Superfight
Charlando Peoples (Get Em' Up MMA) def Brandon Cruz (Team T.A.I.N.T.E.D. Misfits)
by TKO @ 2:37 Rd 4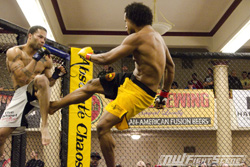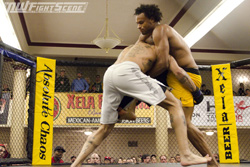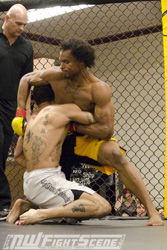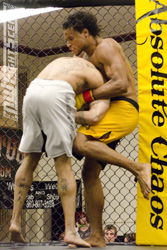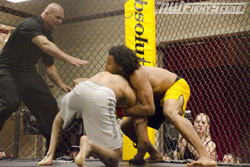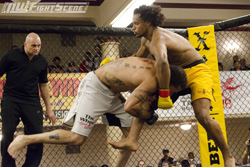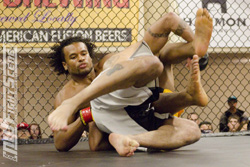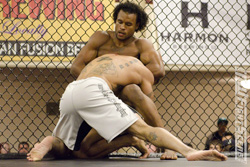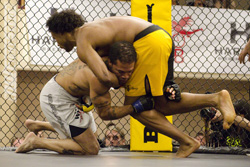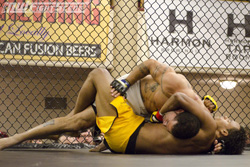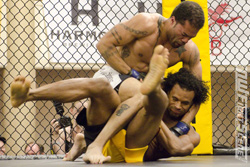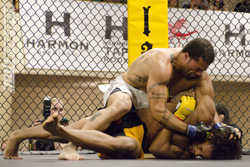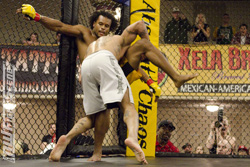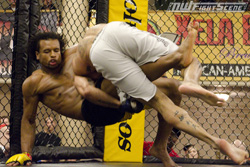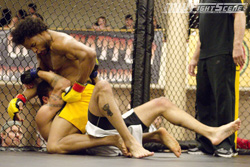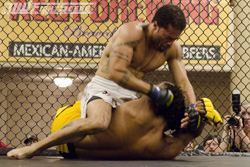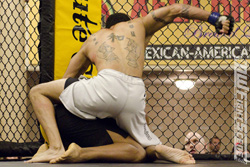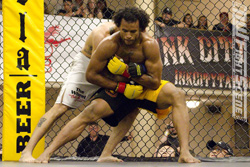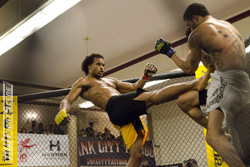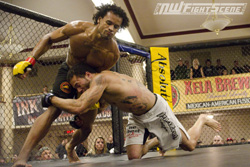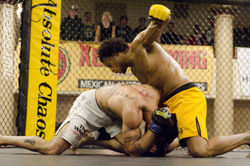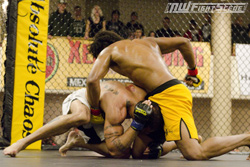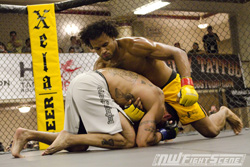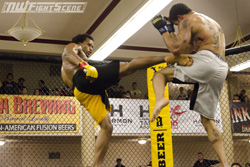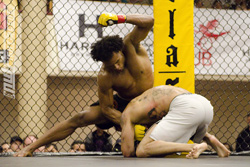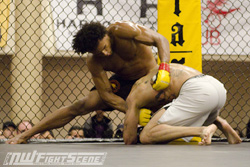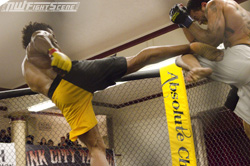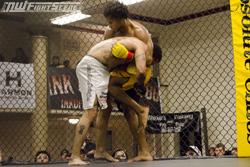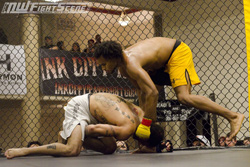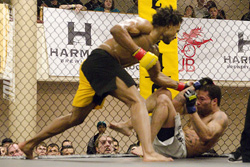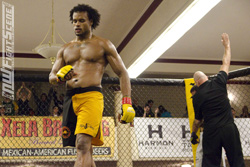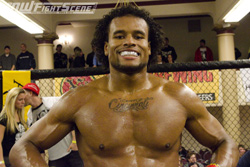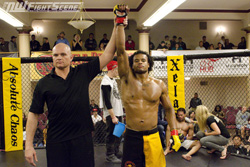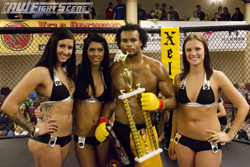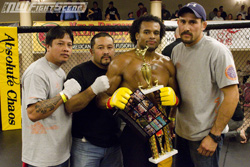 Bout 10 - 145 lb MMA Championship
Emanuel Russell (Ivan Salaverry MMA) def Bobby McIntyre (United Training Center)
by Split Decision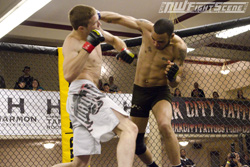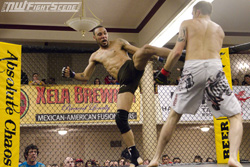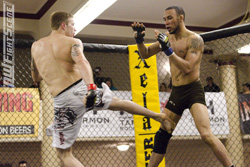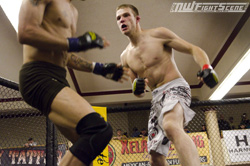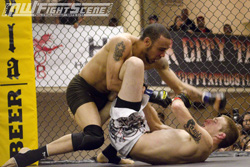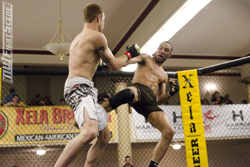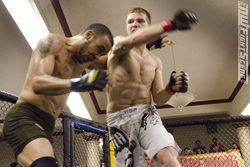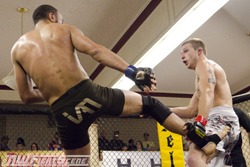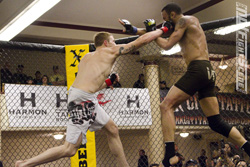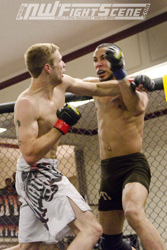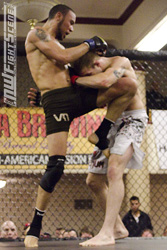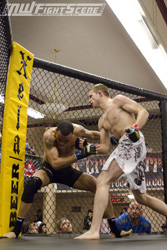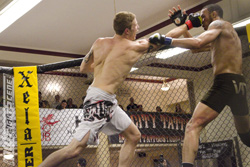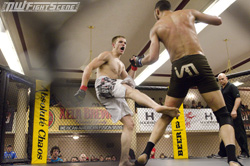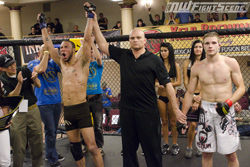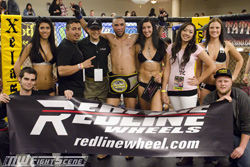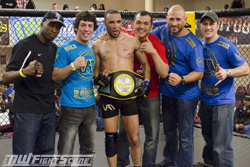 Bout 11 - 155 lb Muay Thai Championship
Jared Teer (Brian Johnson's Fight Team) def Anthony Sakounthong (MABJJ & Team Srisuk/Jones Jr Muay Thai) by TKO (Corner Stoppage) before Rd 3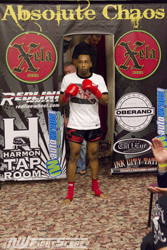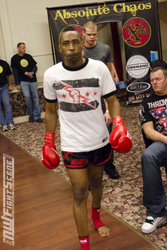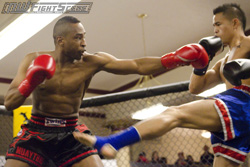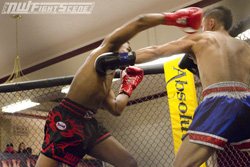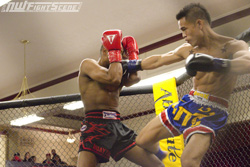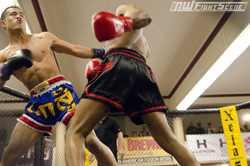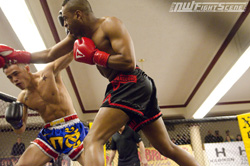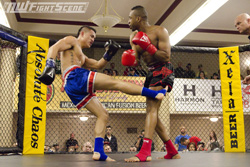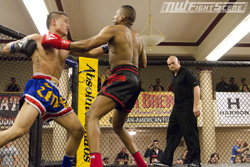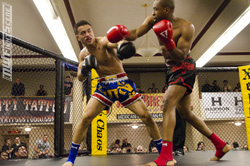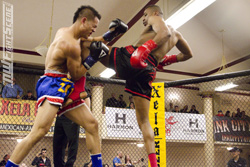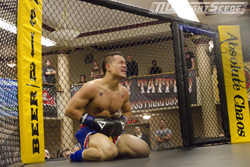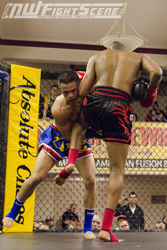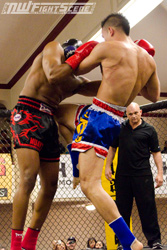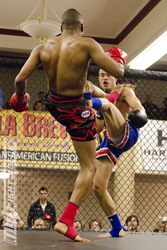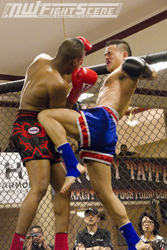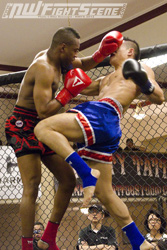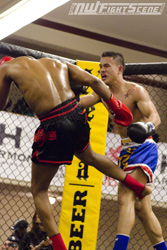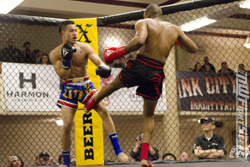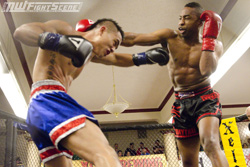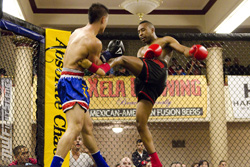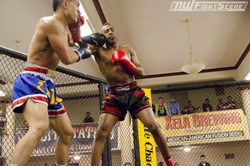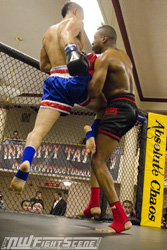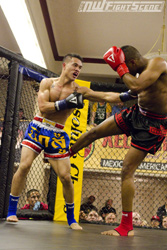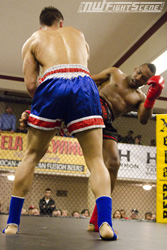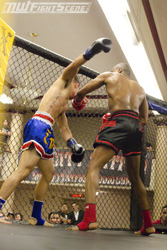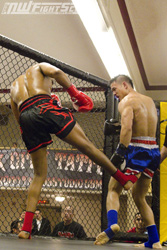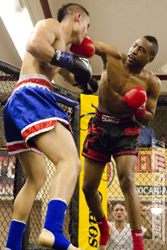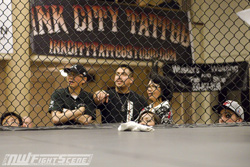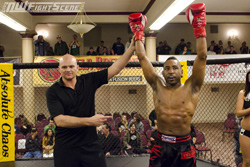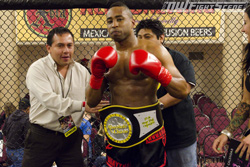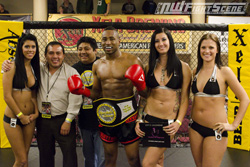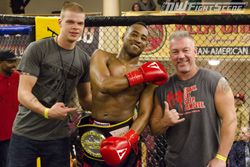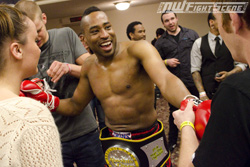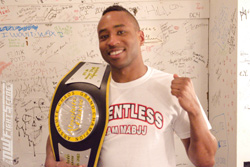 ---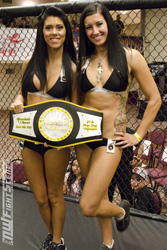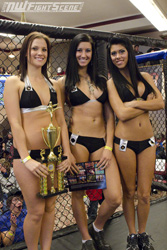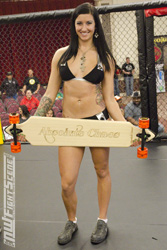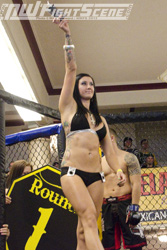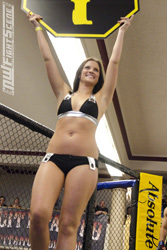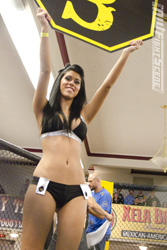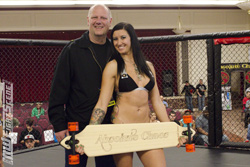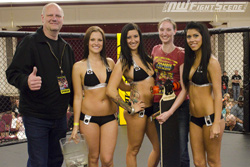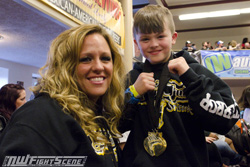 ---