AX Fighting #54 - June 4th, 2016
Edmonds Community College - Lynnwood, Washington
Photos by Matt Ferris
---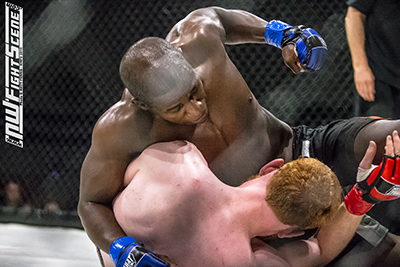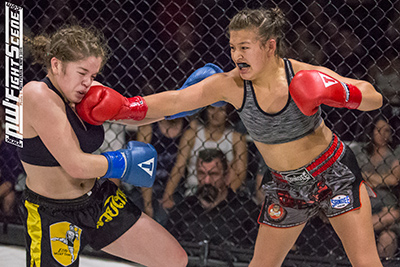 An action-packed AX 54 showcased 26 local ammys in 13 KB & MMA bouts

AX Fighting #54 went down June 4th at Edmonds CC in Lynnwood WA, with 13 amateur bouts taking place, including 3 belt fights to end the night. In the main event - a 130 lb Kickboxing Superfight - C3's Miranda "Danger" Granger forced a 4th round TKO Stoppage for the win over Randine Eckholm.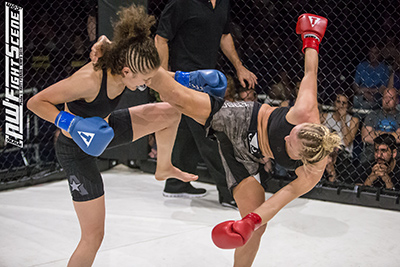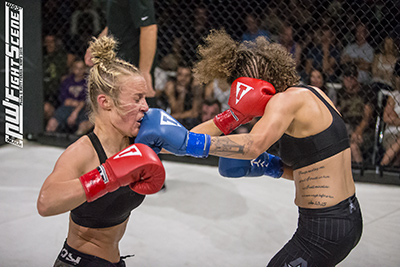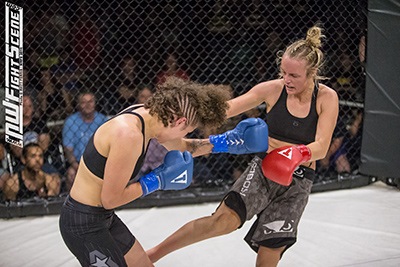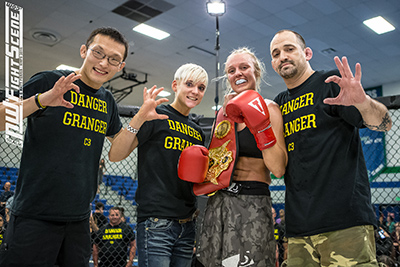 AMC's Sean Williams submitted a tough Jacob Romero via 4th round armbar to capture the AX 125 lb MMA title.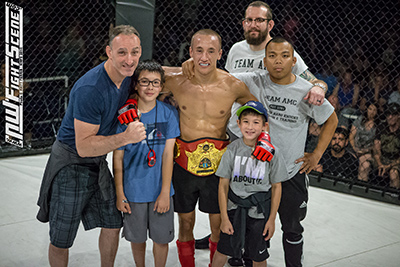 Team Wise's Dakota Sherry became the AX Heavyweight MMA champion, blasting Andrew Baker for the TKO win at just 48 seconds in.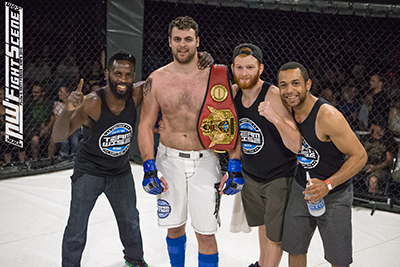 More information about AX FIghting at axfighting.com.

Photo highlights courtesy of Matt Ferris. Check out all of his work at mattferrisphotography.com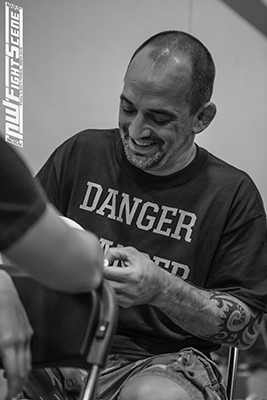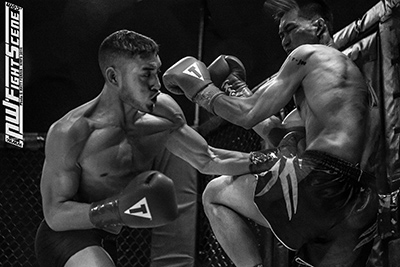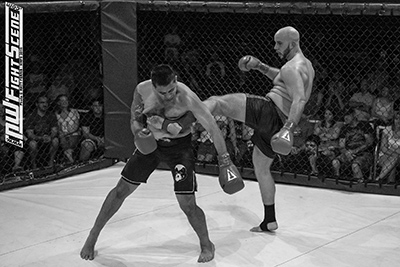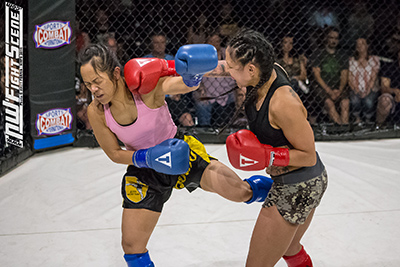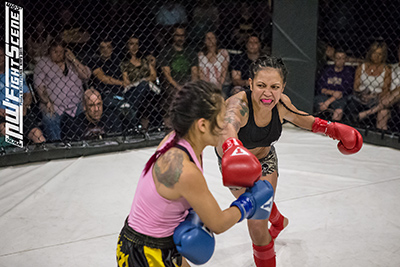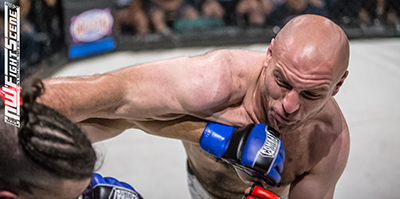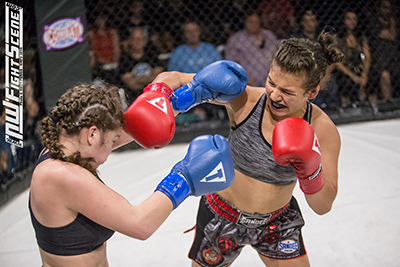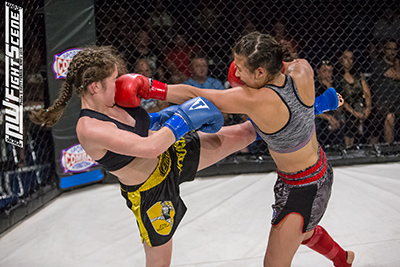 ---
AX 54 RESULTS
170 lb MMA
Charles Boag def Adland Benson by Split Decision

150 lb Muay Thai
James Yang def Kittvet Tamayo by KO @ 0:39 Rd 1

165 lb San Shou
Eugene Yakovenko def Zack Teter by TKO @ 2:37 Rd 2

170 lb MMA
Jay White def Zack McCone by Unanimous Decision

200 lb Kickboxing
Bruce Slattum def Greg Follaca by Unanimous Decision

170 lb MMA
Evan Armstrong def John Rupp by Unanimous Decision

125 lb Kickboxing
Benita Vasquez def Jonalyn Marelic by Unanimous Decision

170 lb MMA
Jonathan Hanes def Jake Carlton by Rear Naked Choke @ 2:33 Rd 2

200 lb MMA
Zak Rydzak def Austin Aleshire by Unanimous Decision

120 lb Muay Thai
Joessie Pidgeon def Ari Rodriguez by Unanimous Decision

AX FC Heavyweight MMA TItle
Dakota Sherry def Andrew Baker by TKO @ 0:48 Rd 1

AX FC 125 lb MMA Title
Sean Williams def Jacob Romero by Armbar @ 1:06 Rd 4

Main Event - 130 lb Kickboxing Superfight (5 Rounds)
Miranda Granger def Randine Eckholm by TKO @ 1:10 Rd 4
---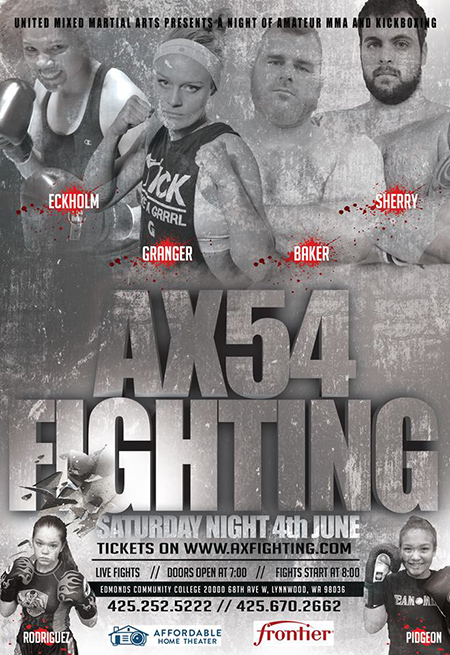 ---




All Photos, Design, and Content © 2006-2017 NW Fightscene™, unless otherwise noted.
Any usage of content on this site is strictly prohibited without the express written consent of NW FightScene™.
Report any errors to webmaster@nwfightscene.com